TruPunch 1000 (S05)
Cost-effective entry-level machine
The TruPunch 1000 is the perfect entry to professional punching. The compact machine excels with its high level of processing flexibility: In addition to just punching, you can also use it to form threads, extrude, and bend flanges. You can process midsize sheets completely in one tool setup without repositioning. You can even produce smaller orders and lot sizes economically, quickly and with flexibility
.
Tekniske data
Equipment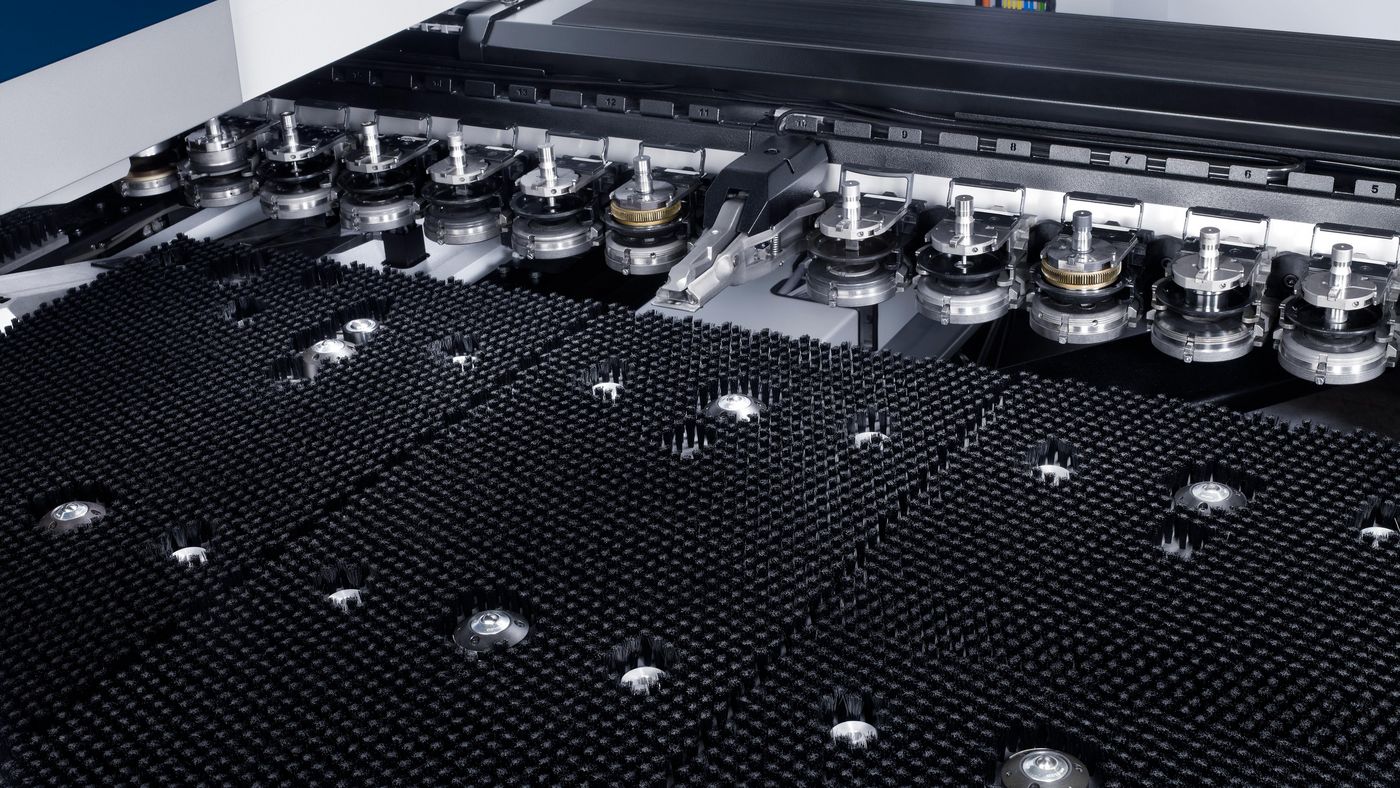 Table equipment
Brush tables are available for gentle material handling.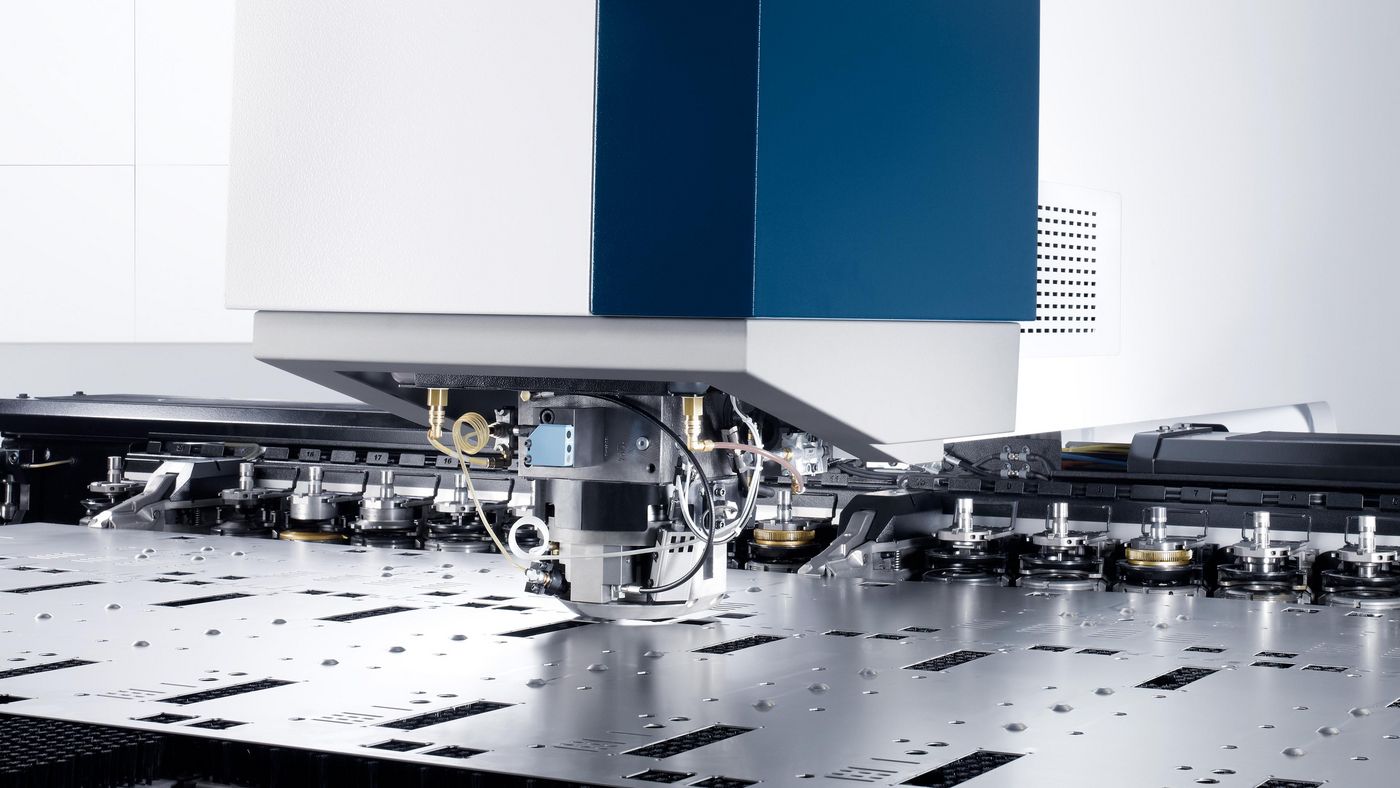 On-Demand Drive
As a result of the On-Demand Drive, the punching head hydraulic system always works to the optimum level. This leads to reduced noise generation during non-productive times and reduces the hydraulic load of the entire system.
Skeleton-free
TRUMPF is the first manufacturer worldwide to offer punching machines with skeleton-free processing. This innovation saves material and increases process safety.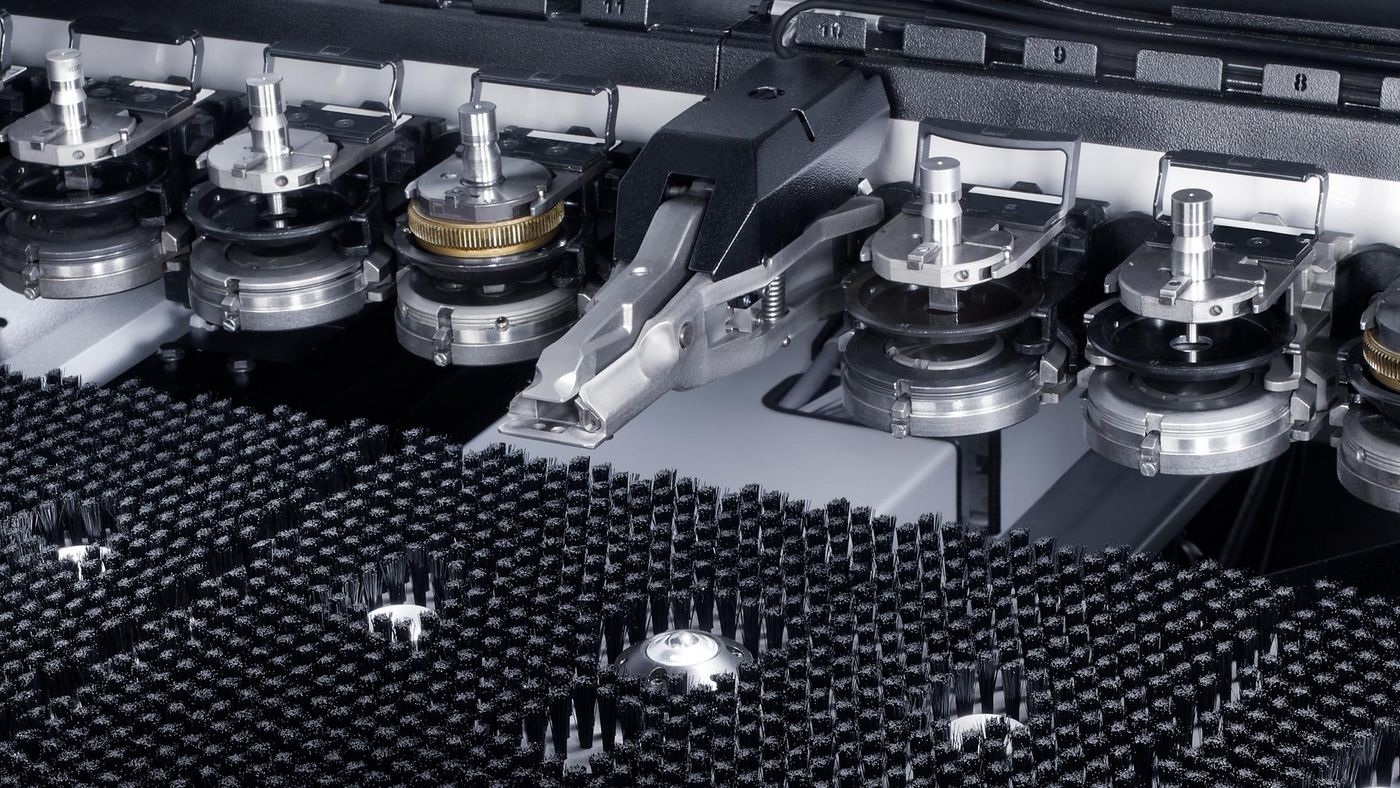 Blank processing benefits package
With the blank processing package, you can also process blanks simply and in a process-reliable way. This is made possible by a second index pin and additional clamp, amongst other things.
Parts conveyor belt
With the parts conveyor belt, punching parts are ejected in a process-reliable way.
Tools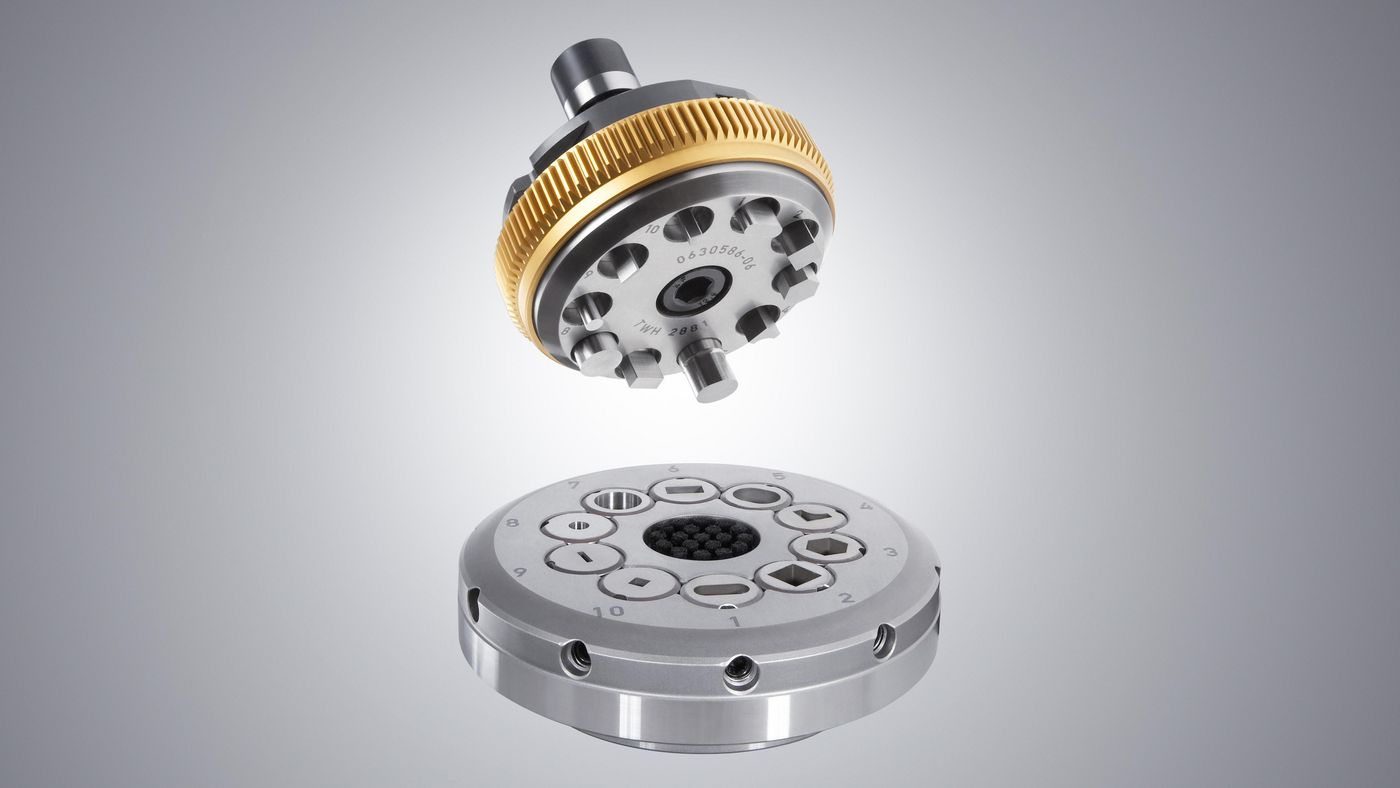 MultiTool
You can boost the productivity of your punching machine with a tool adapter for up to ten inserts – in particular for small punching operations.
MultiShear
Use our patented cutting technology for outstanding edge quality without nibbling marks. A die with brush inserts also prevents scratches.
Louver tools size 5
With a length of up to 4 inches, you can take advantage of new sheet metal design options. Processing in just one stroke ensures the highest quality.
Punching tools at a glance
TRUMPF offers the world's largest range of punching tools on the market. You will find the perfect solution for every punching and forming application.
Send forespørsel
                                         [contact-form-7 404 "Ikke funnet"]