TruLaser Cell 3000
Highly productive and versatile 5-axis laser machine
With the compact and high-precision 5-axis laser machine TruLaser Cell 3000 you can weld and cut in two or three dimensions. In addition, the 3D laser machine is also ideal for laser metal deposition (LMD). From prototypes to large-scale series production with extensive automation, this multi-talented machine displays its superiority across the board. This applies in particular to cost-effective laser processing of small to medium-sized components with top quality.
Options
Rotary table
The rotational changer enables loading and unloading parallel to production at quantities above 100,000 pieces/a. The resulting two-station operation leads to high-yielding production. As a result, two-station operation enables highly productive manufacturing: cycle times are shortened and non-productive times are reduced.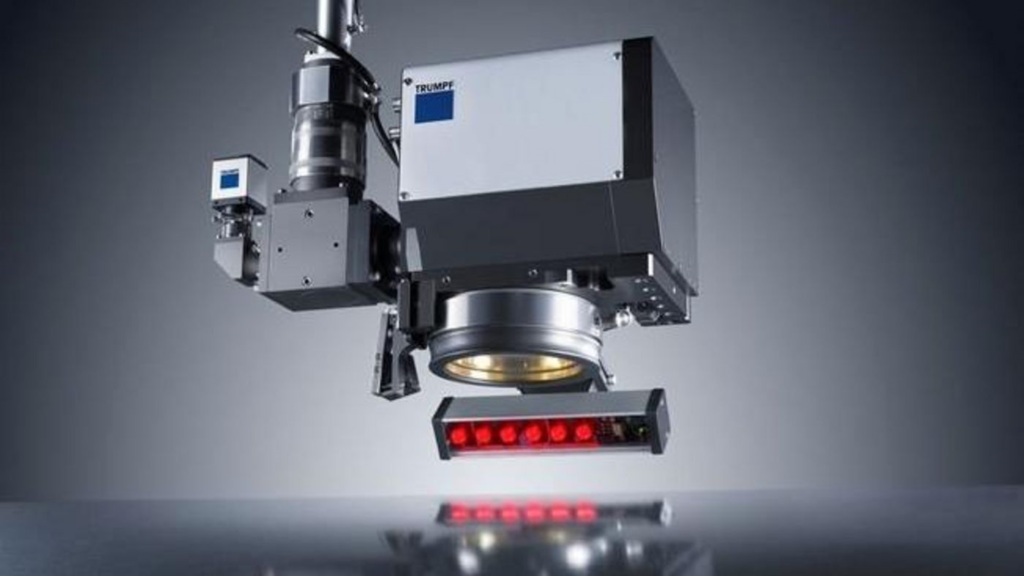 VisionLine
The intuitively operated image processing system VisionLine automatically detects geometric features on the component, such as joint gaps or edges. If required, it then corrects the NC program, providing you with maximized process reliability, increased quality for your components, and savings in terms of time and costs.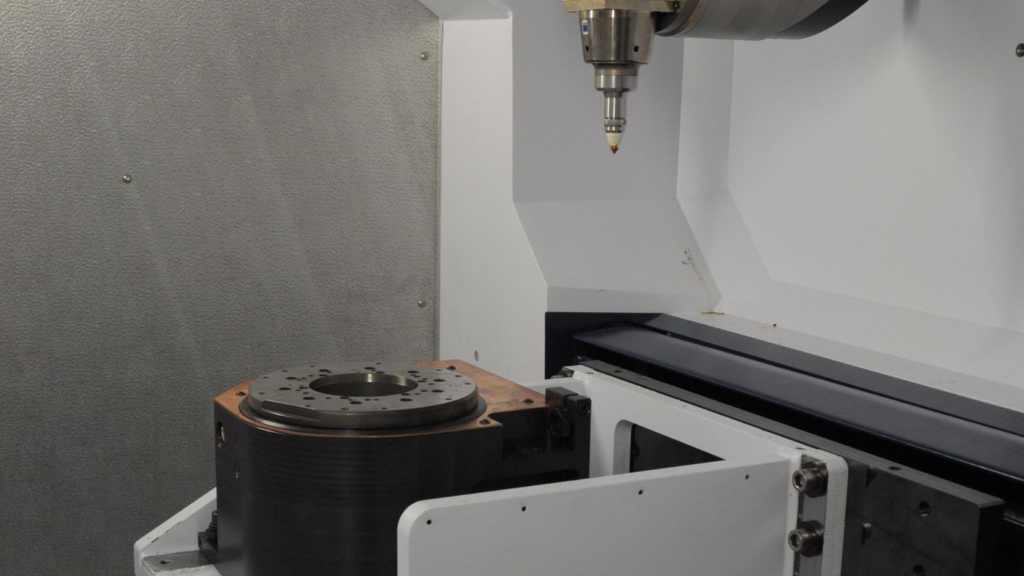 Additional workpiece axis W1
With the additional workpiece axis (positioning axis in Z direction, 12 in. stroke) you can also process large 3D components, which can be up to 250% larger. The maximum 3D component size is increased as a result to a diameter of 600 x 520 mm. This allows you to make the best possible use of the work area and provides maximum flexibility for your production.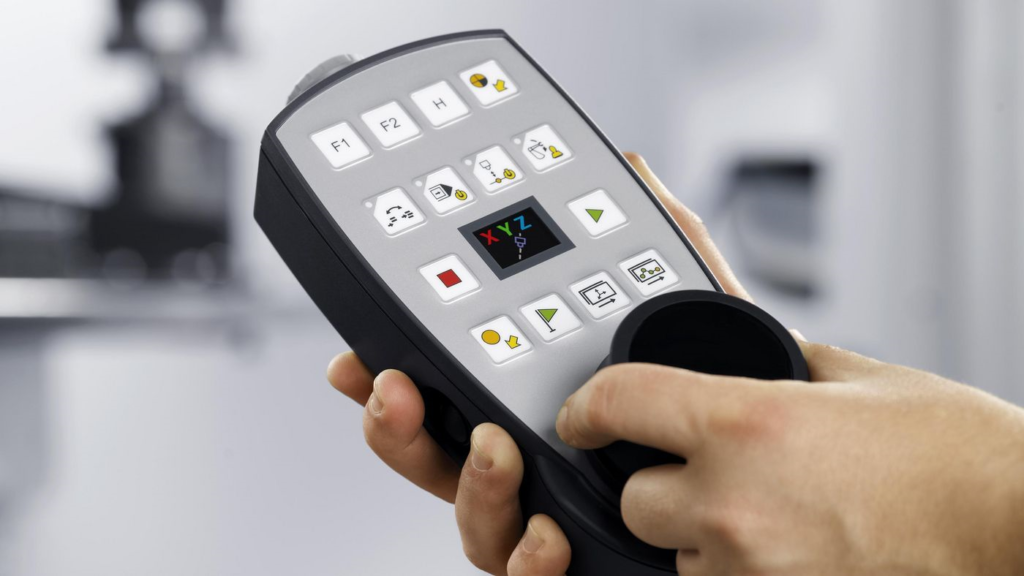 Teach panel
With the ergonomic teach panel you can program quickly and intuitively directly on the workpiece. The axes are precisely actuated via the 6D mouse. In the process, the integrated display will visualize all pending actions for you, and due to the utility programs you can create the tool path safely and quickly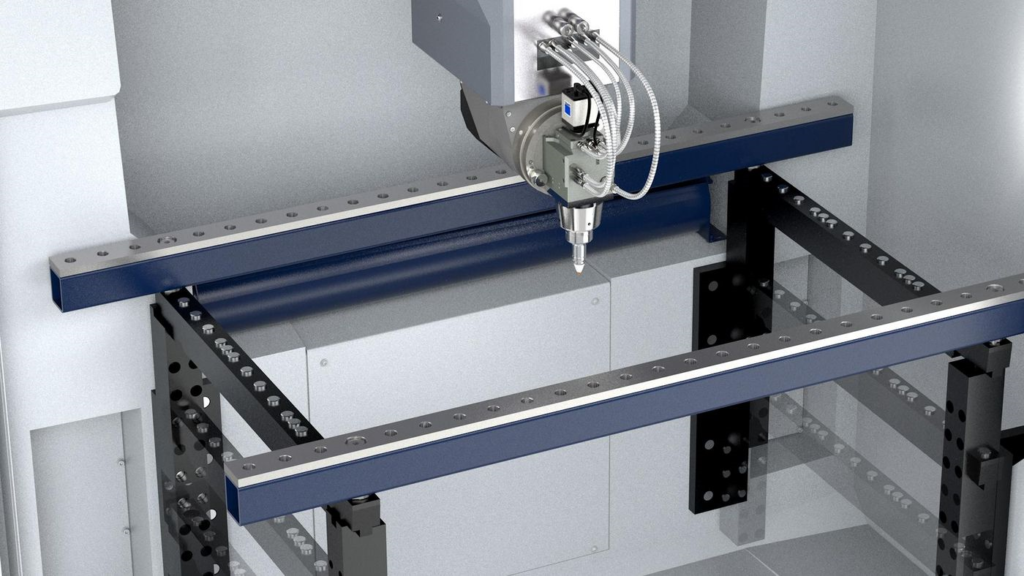 Variable clamping system
The variable clamping system of the TruLaser Cell 3000 allows you to take full advantage of all of the options of a unique and flexible workspace management system. The hole matrix system helps you to achieve reproducible fixture set ups. Not only can you easily adjust the working height to suit your own requirements and the processing task in hand, but for applications with large space requirements you can remove the clamping system quickly and easily.
Side lifting doors
For loading and unloading from the side you can equip the TruLaser Cell 3000 with automatic side lifting doors. This enables the unit to be connected to transfer systems or for components to be loaded by a robot. The short opening and closing times ensure that non-productive time is minimized while productivity is maximized in automated working environments.
High Accuracy axis system
Thanks to a special measurement and compensation process in the axis system, the machine is capable of operating with the same accuracy as a measuring machine. This enables you to implement high-precision laser processing tasks. The repetition accuracy is below 5 µm.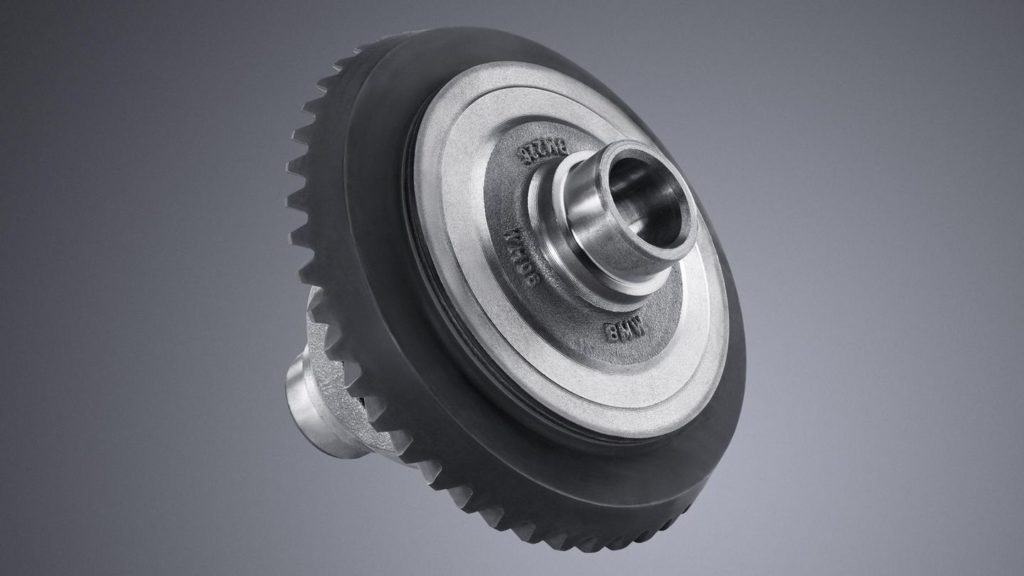 Deep welding
The 3D laser machine, TruLaser Cell 3000, is well-suited for deep welding where a very high power density, of approximately 1 megawatt per square centimeter is required. Deep welding offers high efficiency and high welding speeds. The high speed means that the heat-affected zone is small and distortion is minimal. This process is used for applications requiring high welding depths or in cases where multiple material layers are to be welded at the same time. A typical example in which this process is used is the laser welding of an automotive gear differential.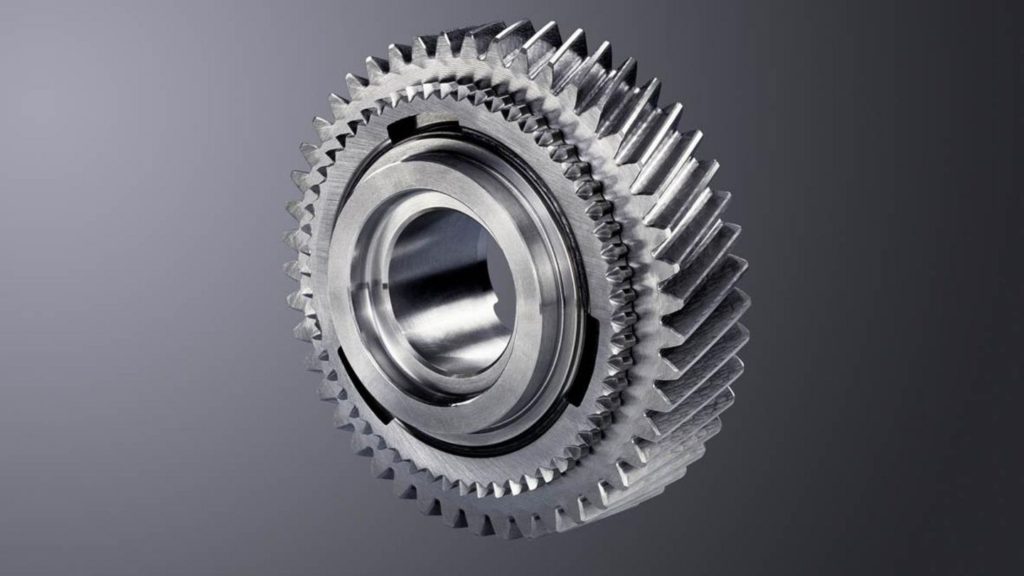 Laser-welded control gear
If a component is worn as a result of high temperatures, pressure, abrasion, or moisture, it is not always necessary to replace the entire component. Laser metal deposition is a fast and cost-effective alternative to manufacturing a new part.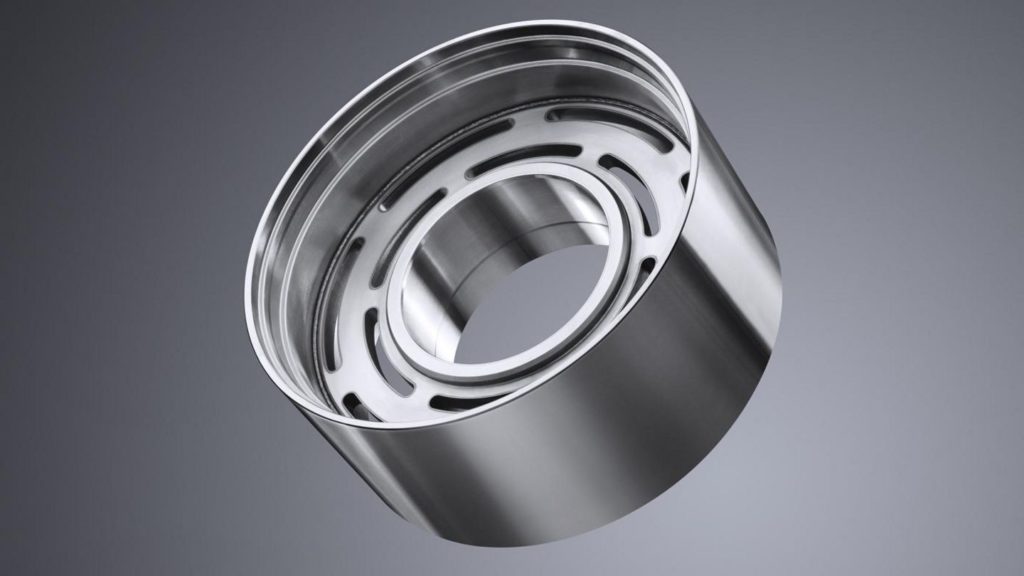 Laser cutting and welding
The TruLaser Cell 3000 is used both to cut slots and to perform welding on the electromagnetic water pump coupling. The fast process adapter change means that the TruLaser Cell 3000 is extremely flexible in terms of processes.
Laser-cut stator plates
Laser cutting makes almost any contour shape possible – even intricate and complex ones – without the need for tool changes. The edges are smooth and burr-free, so there is no need for post-processing. Due to the small size of the heat-affected zone, there is virtually no distortion. Laser cutting is used particularly on metals: steels, aluminum, and alloys.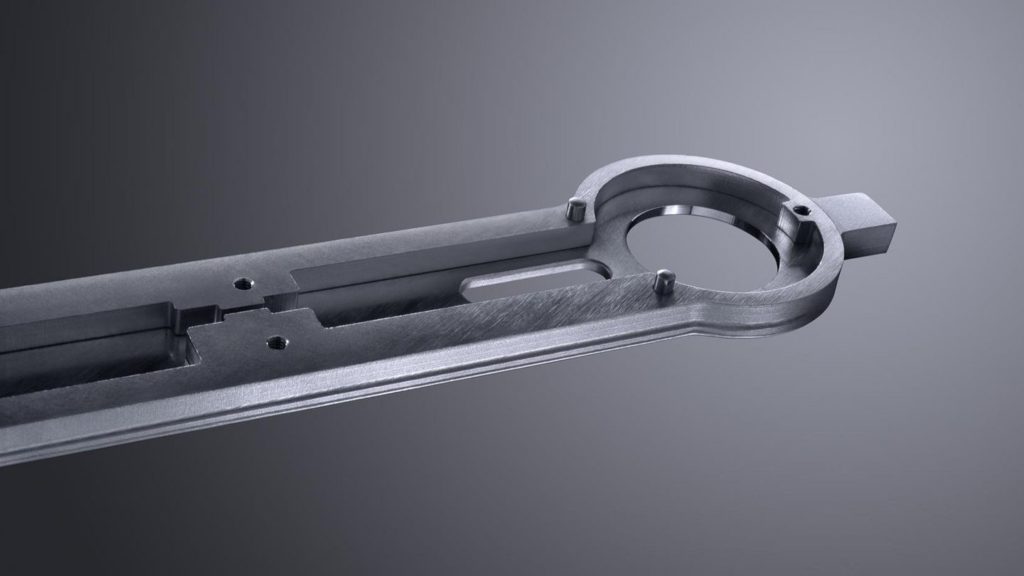 Operating table
Components such as the head plate of an operating table used to be milled in a lengthy and complex process. With the aid of the TruLaser Cell 3000, the component can now be welded together from two laser-cut components, offering up cost savings in the process.
Laser-cut kitchen knives
Kitchen knives used to be stamped. This led to high tool wear and high tool costs. In addition, whenever the contour was changed the tool had to be changed. The result of this was extensive non-productive time and downtime. Today, lasers are a universal, wear-free tool that bring significant reductions in terms of cost and time. If the contour is changed, e.g. to a different knife geometry, then all that needs to be done is to change the program. In addition, there is no tool wear.
Heat protection sheet
Using the 3D laser processing of the TruLaser Cell 3000, heat protection sheets for exhaust gas systems can be laser cut, for example. As a result of the precise light from the tool, neat edges are produced and there is no heat distortion.