TruLaser Weld 5000
One system, countless benefits
Robots, lasers, processing optics, enclosed protective housing, and positioners – TruLaser Weld 5000 is a turn-key system for automatic laser welding. You can flexibly weld deep and strong seams or nicely rounded, smooth seams using one system. FusionLine also enables you to connect components with gaps. The versatile system can be precisely tailored to meet your needs with different component positioners.
Technical data
Equipment
Rotate and tilt positioner
With an NC rotary axis integrated into the robot control, the rotate and tilt positioner also makes it possible to weld components that are difficult to access in just one tool setup.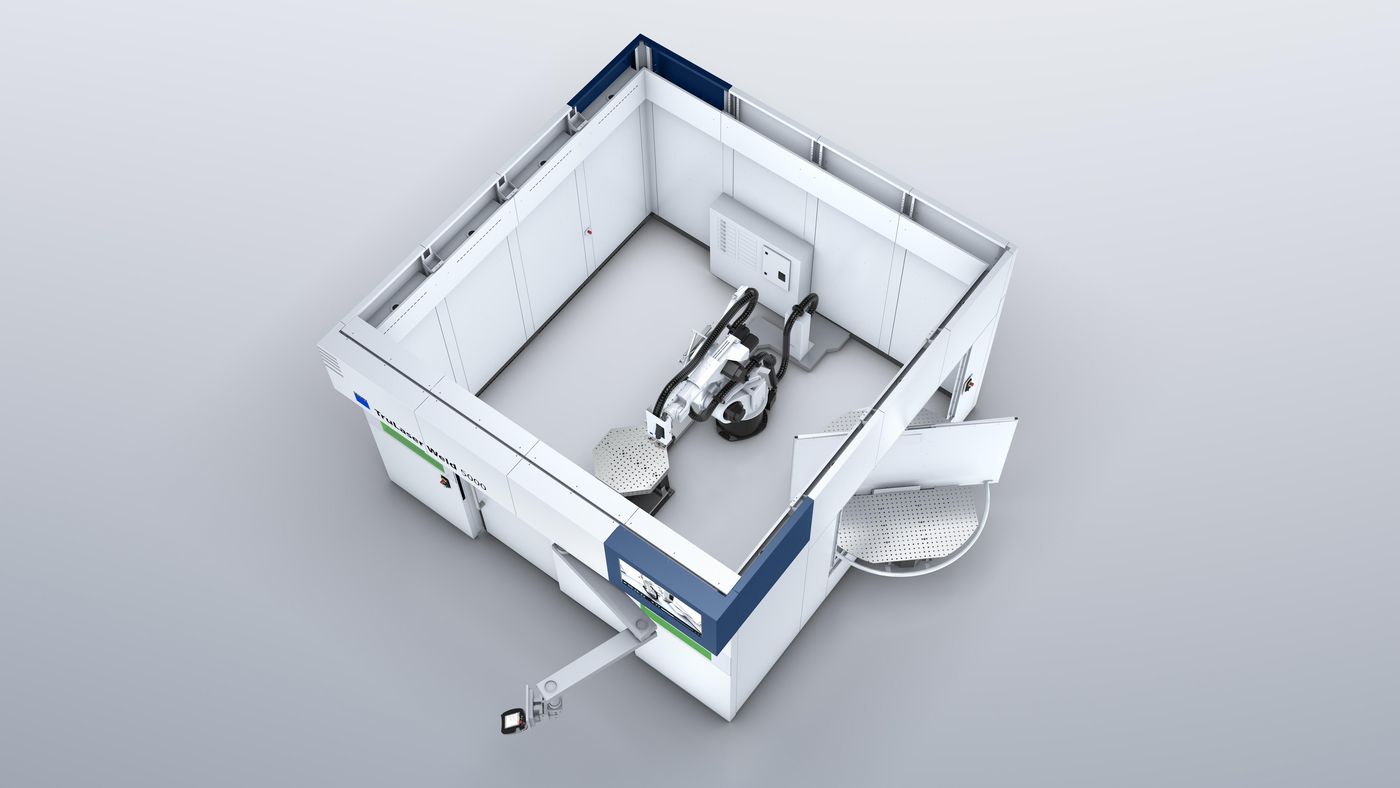 Rotary table
The rotary table enables you to set up outside the cell during the welding process, which increases the efficiency of your system.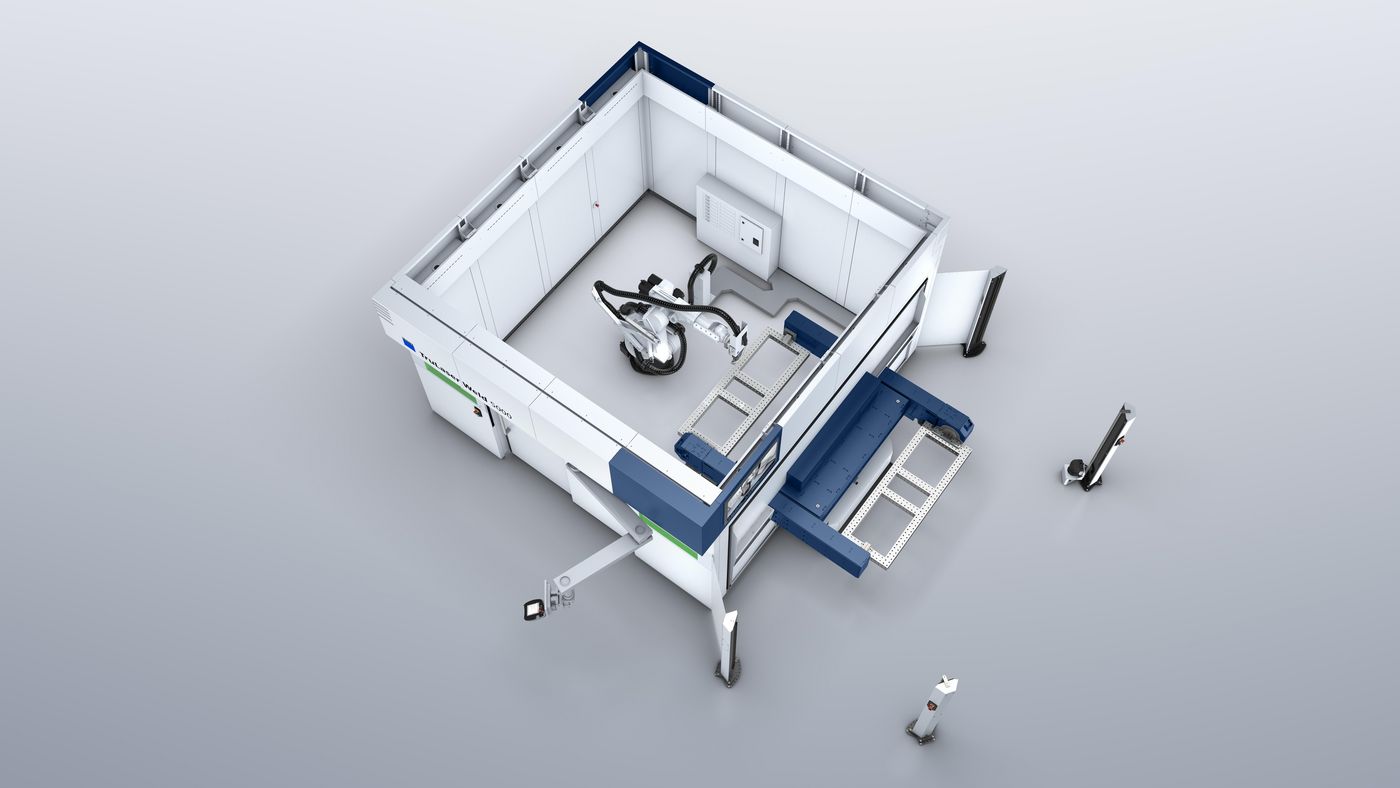 Automatic rotary changer
The rotary unit with integrated turning axis not only enables you to set up your components parallel to production, but also completely automatically.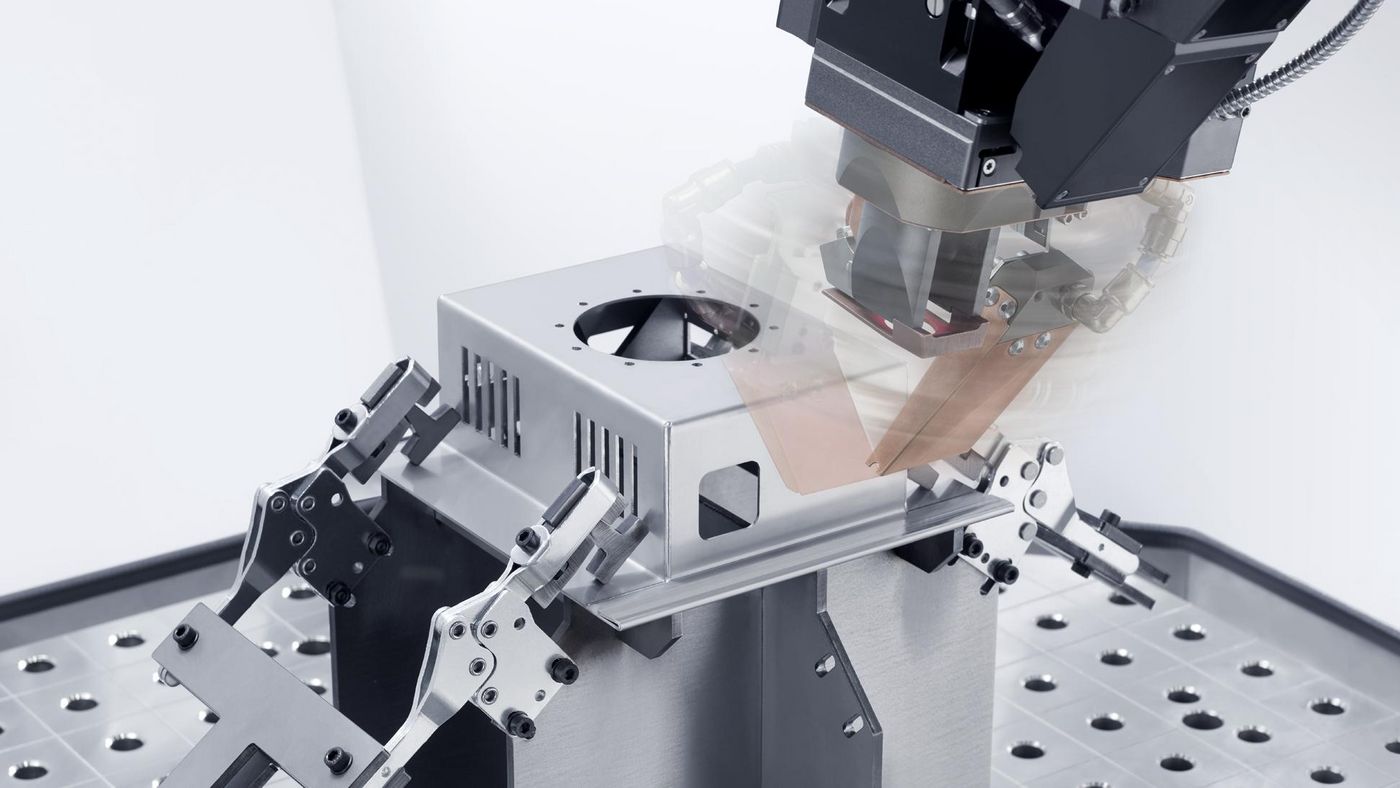 Rotary module for shield gas guidance
The shielding gas nozzle rotates continuously around the optics. The amount the robot needs to reorient itself is significantly reduced. This reduces expenditure on clamping systems and programming, makes your components more accessible, and you can weld much more quickly.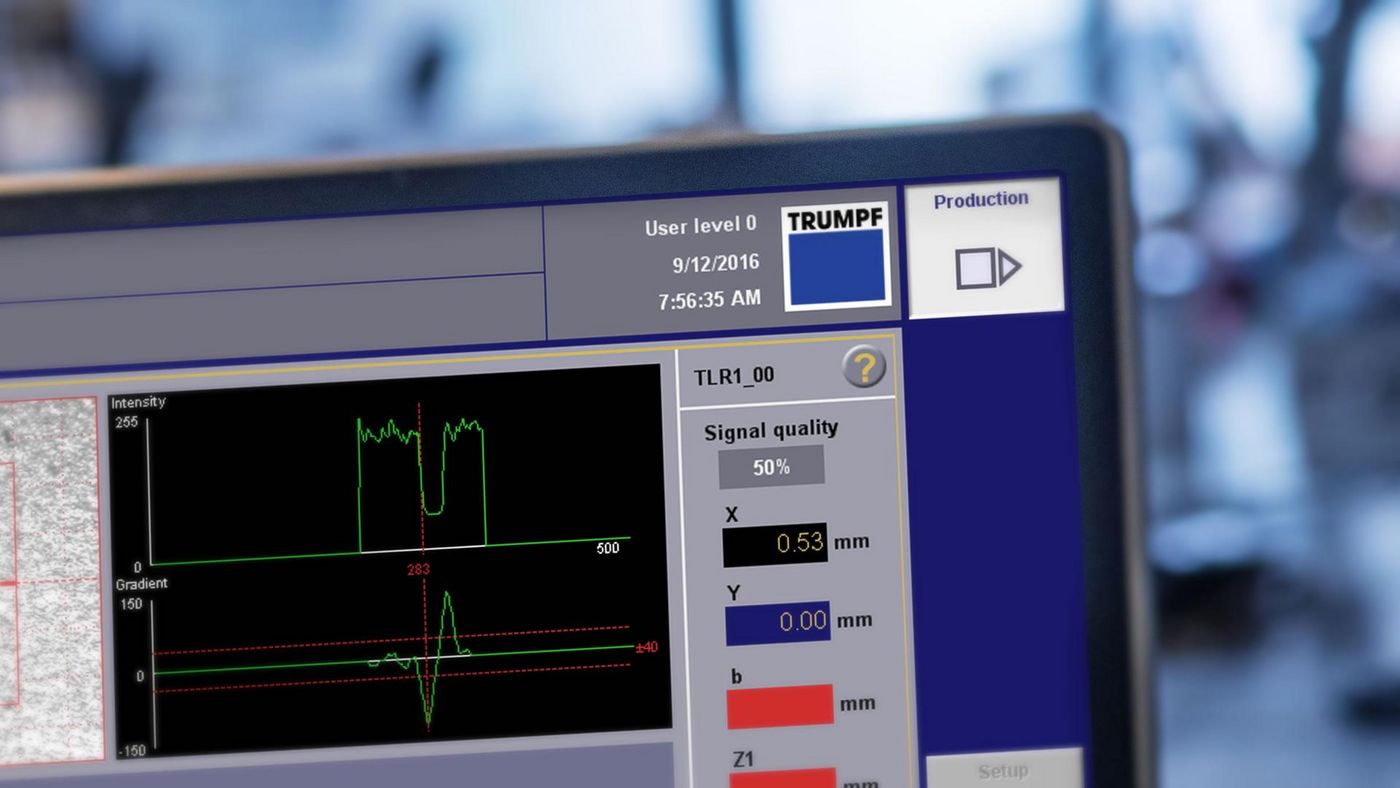 TeachLine
The TeachLine sensor system means that you can also weld components without time-consuming reteaching. The sensors detect the placement of the seam, even if its actual position deviates slightly from the required position.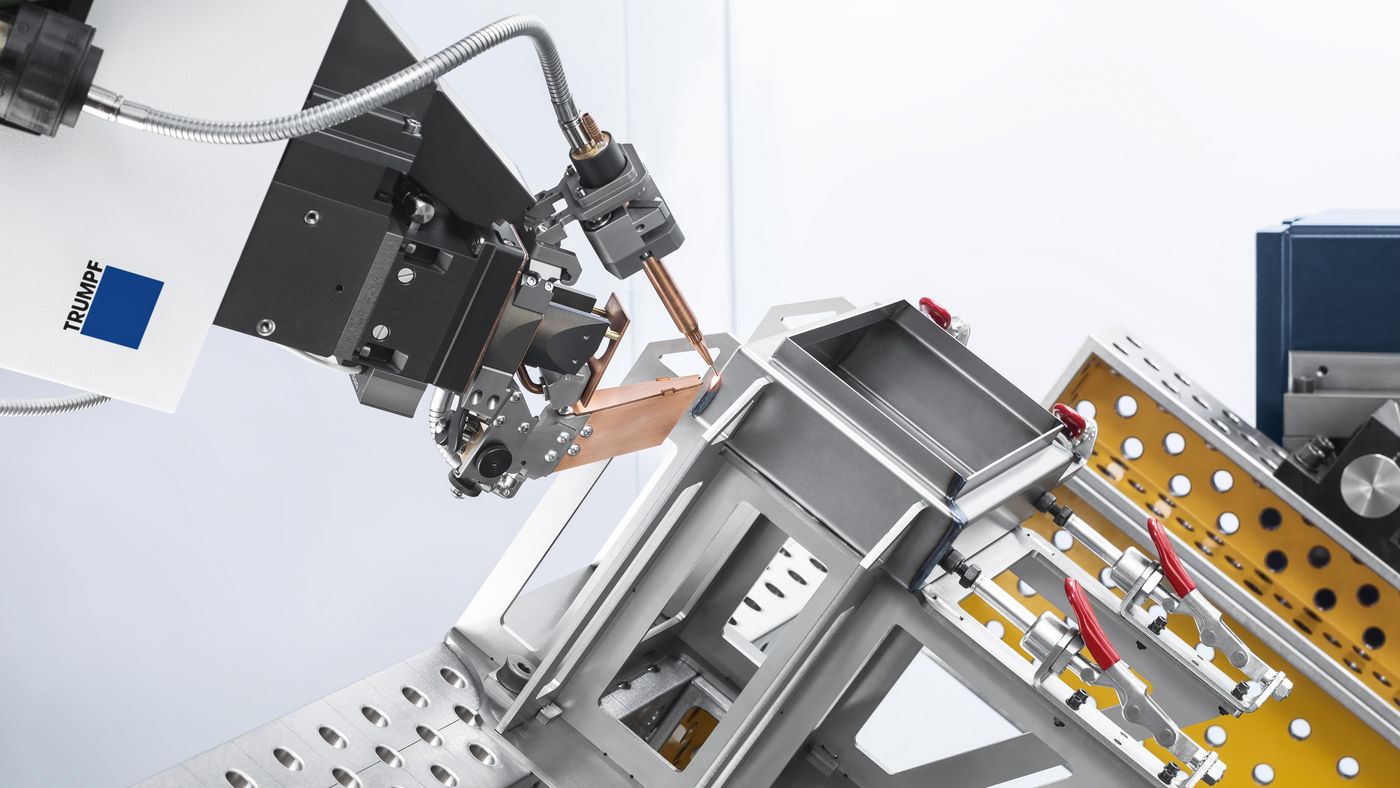 FusionLine
FusionLine allows you to close gaps up to 1 mm wide and to laser-weld economically without optimizing your component portfolio for laser welding.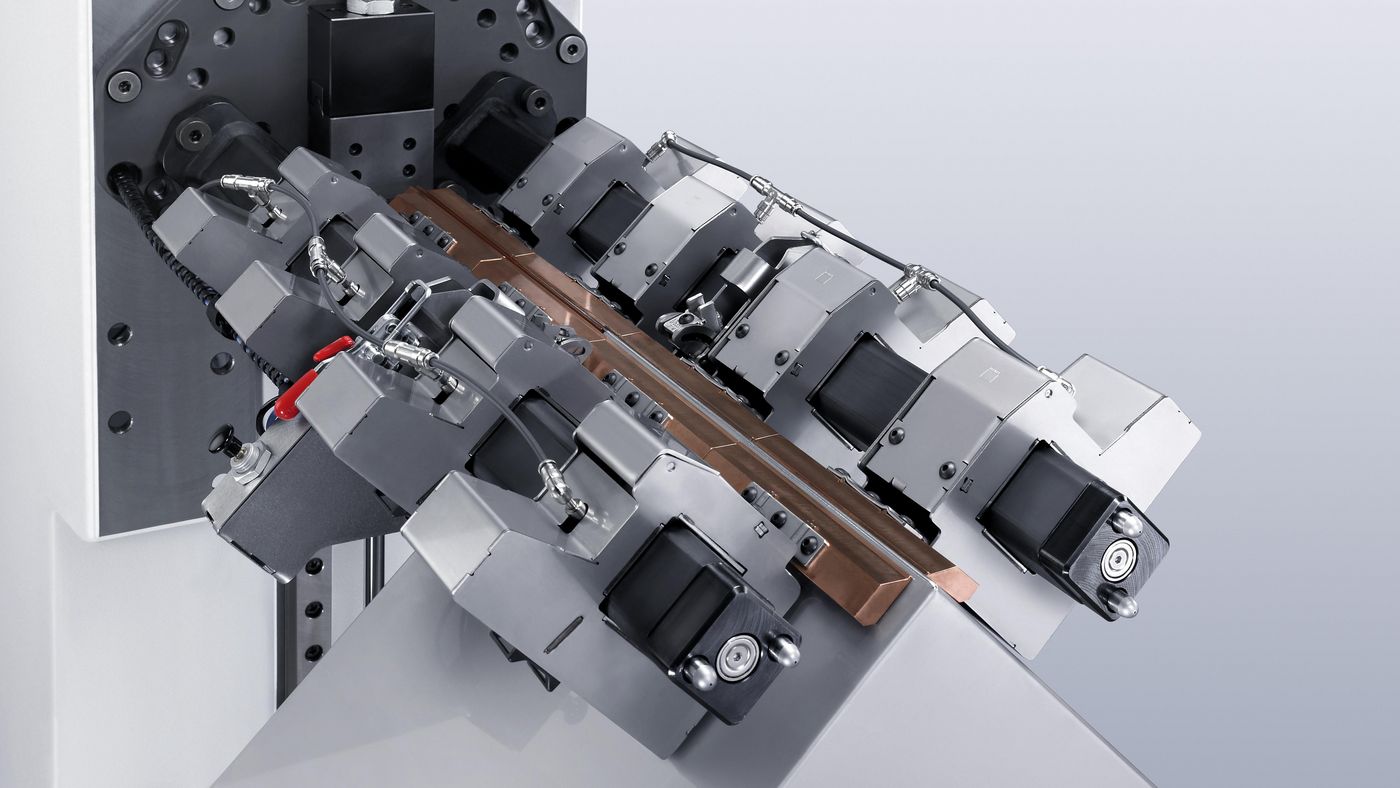 Modular clamping system
The modular clamping system makes it possible to clamp components of different sizes and forms with a single device. The fixture can be adjusted to your workpiece in an instant.
Send forespørsel
Feil: Kontaktskjema ikke funnet.