Produktbeskrivelse
Backgauges and a dynamic drive concept make the TruBend Cell 7000 the world's fastest small-part bending cell.
Now you can produce small parts up to 20×15 inches even more efficiently.
The conveyor system gives you flexible storage options for your finished parts.
First part, perfect part – with ACB.
The ToolMaster Bend sets up automatically.
The LoadMaster Bend loads quickly, reliably, and parallel to production.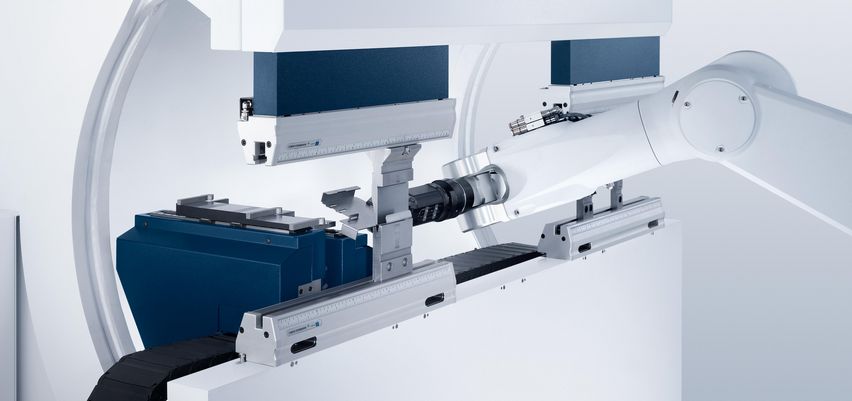 Tool clamp
The split tool clamp ensures optimal use of the gripper, saving time-consuming regripping.
Precise transfer to the BendMaster
The integrated sheet sensor of the LoadMaster Bend performs an optical measurement of the blanks, and ensures precise transfer to the BendMaster.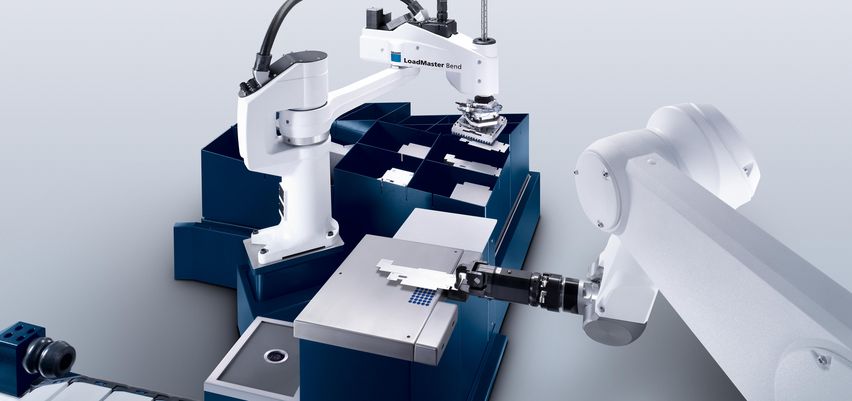 LoadMaster Bend
The LoadMaster Bend loads the press brake with blanks parallel to production. An integrated sheet sensor transfers them with precision to the BendMaster.