TruBend Cell 7000
Innovative high-speed bending cell
The TruBend Cell 7000 offers users a compact system for the highly dynamic, efficient bending of small parts.
Technical data
Equipment
Numerous functions make your TruBend Cell 7000 a particularly fast and precise bending cell.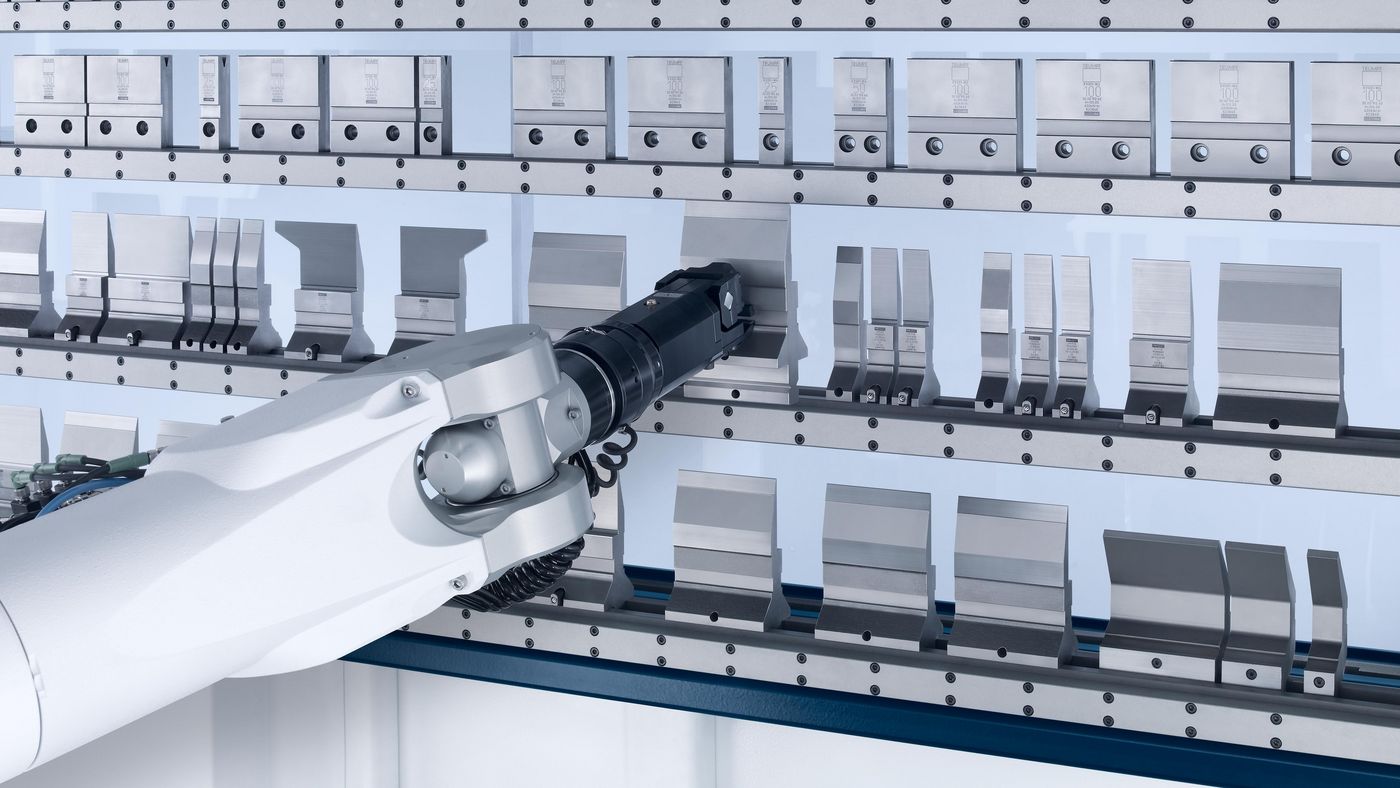 ToolMaster Bend
Tool changes made easy: the ToolMaster Bend automatically sets up the right tools.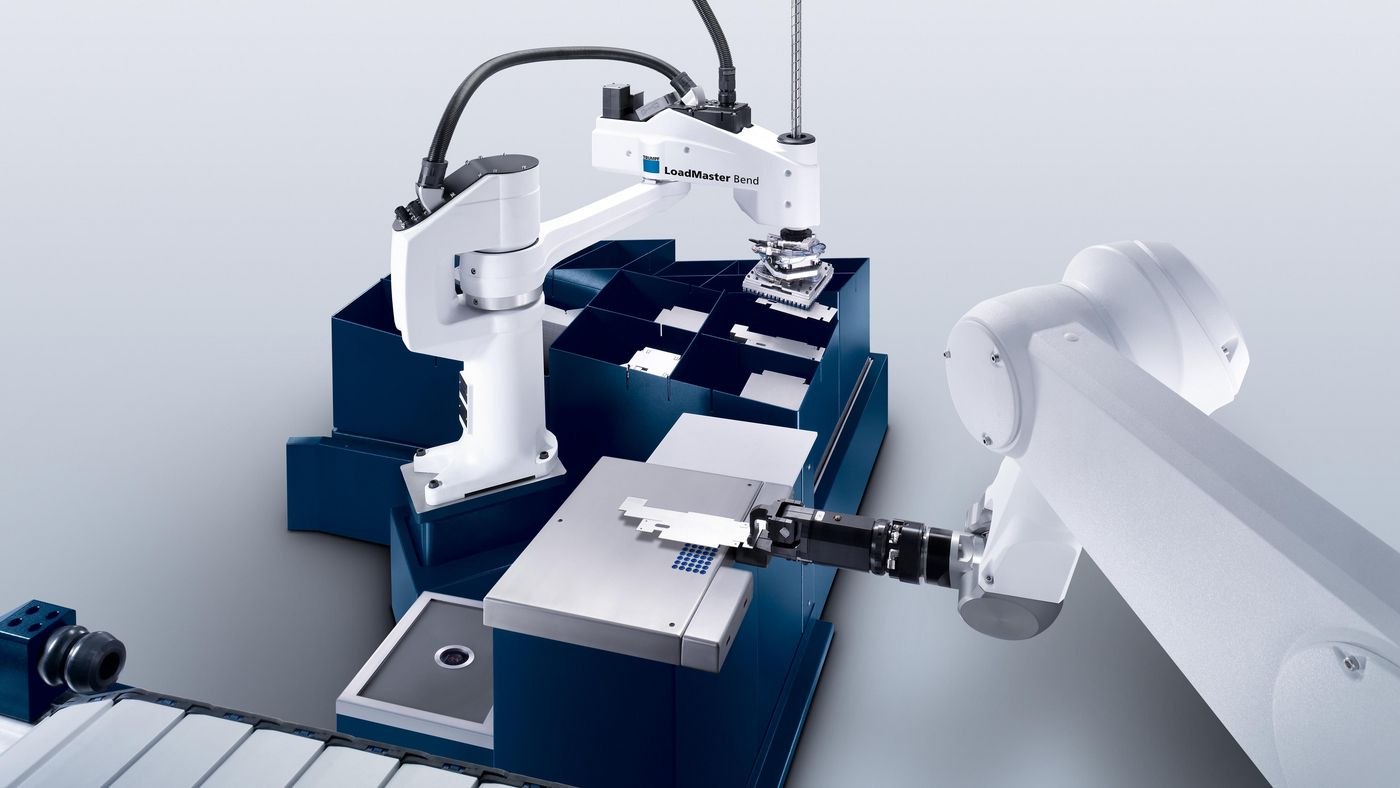 Conveyor system
A conveyor system places the finished parts in boxes or removes them onto the pallet conveyor.
Gripper changing console incl. tool cleaning station
The BendMaster gripper is changed automatically. A cleaning station cleans the tools for you.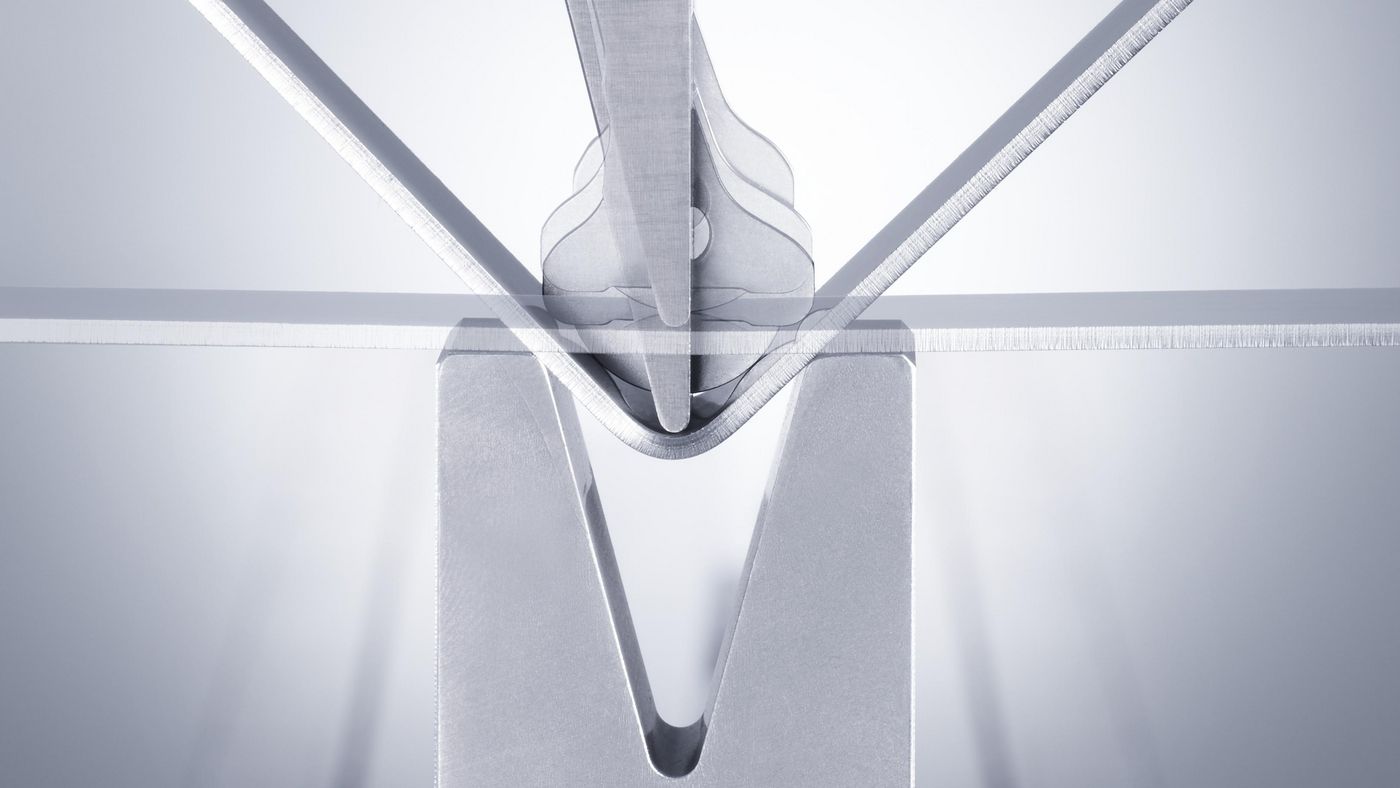 ACB angle measuring system
You can achieve consistently precise angles using the tried-and-tested Automatically Controlled Bending angle measuring system – without any manual intervention.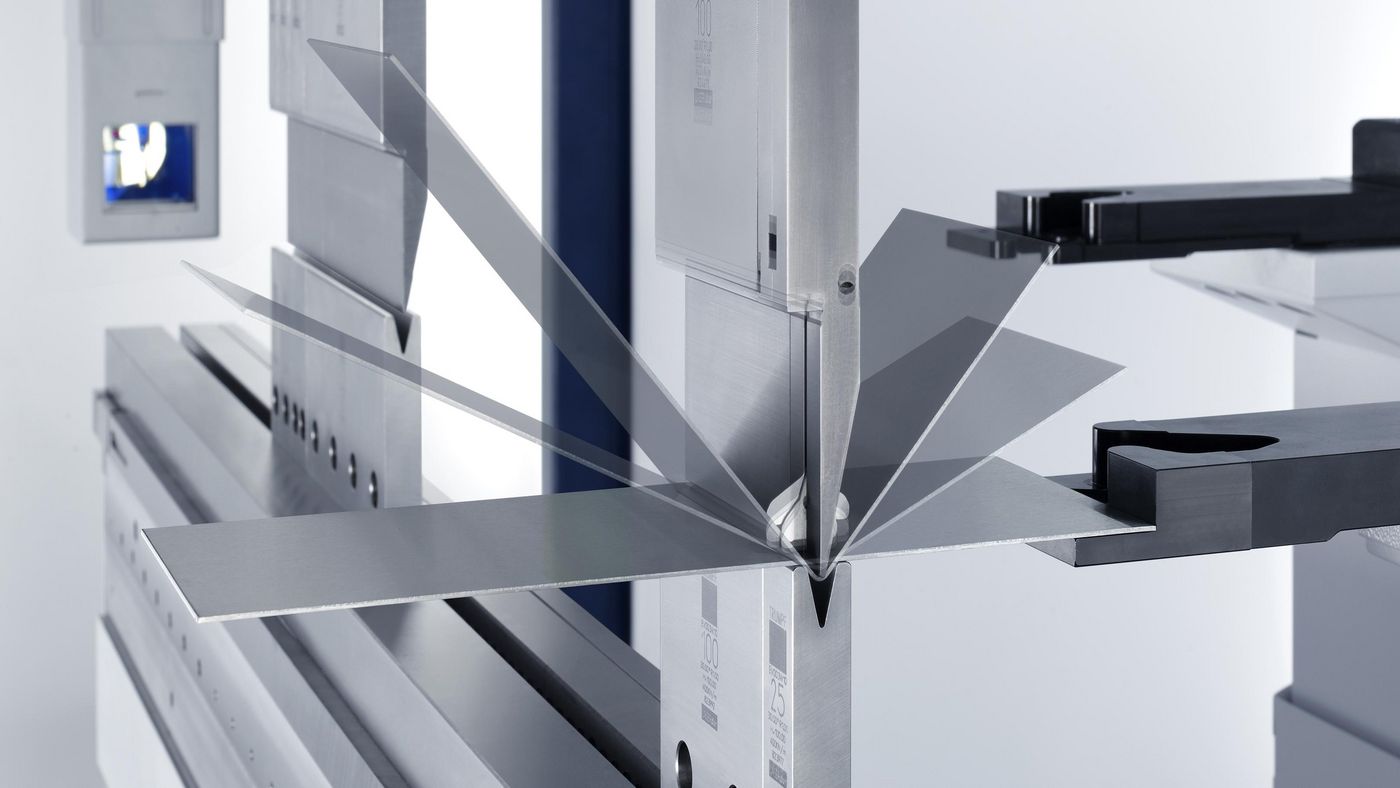 ACB Wireless angle measuring system
ACB Wireless ensures perfect angles, particularly for short sides, reflective surfaces, or internal flanges. If required, the user-friendly system automatically corrects the angle; the communication between the tool and control is wireless.
Tools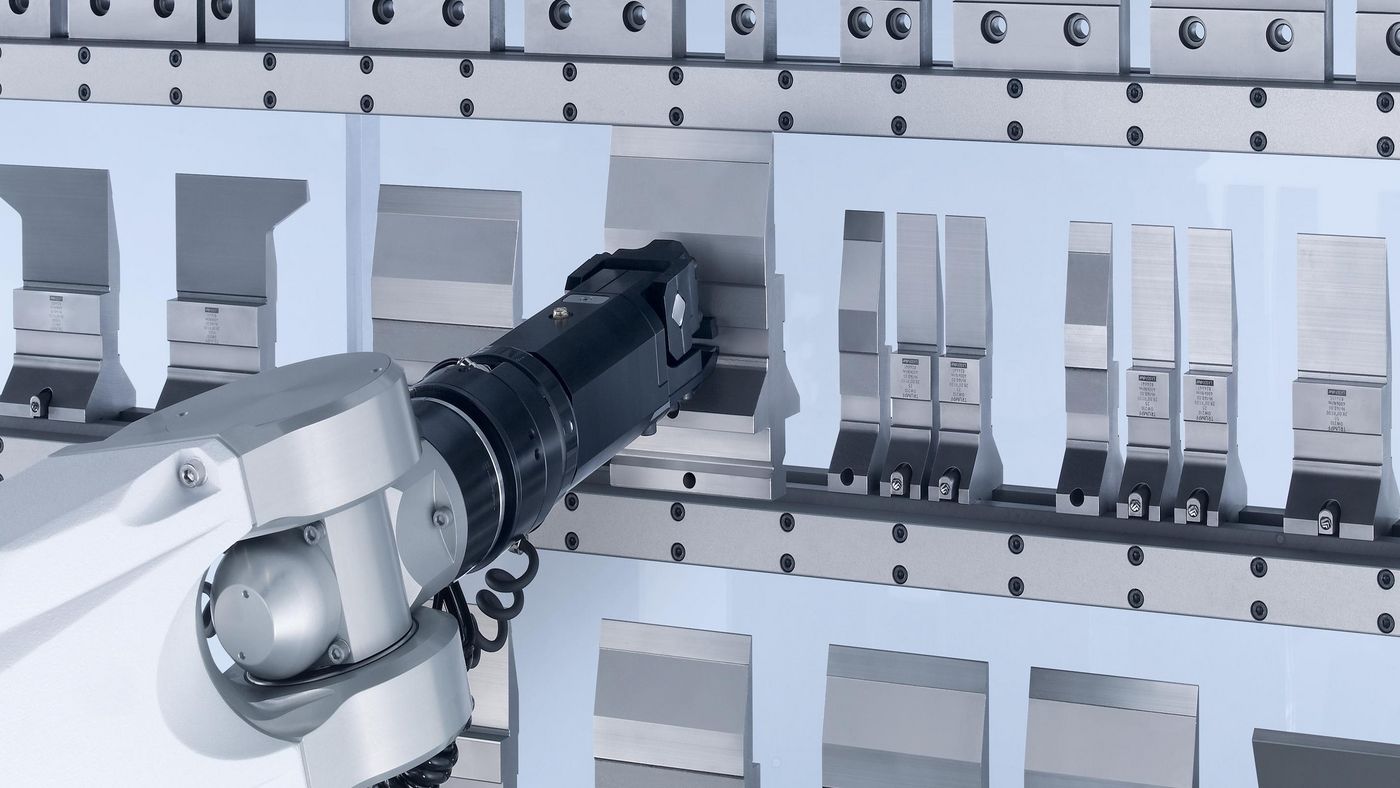 Tools with a chip
TruBend Cell 7000 bending tools are equipped with an ID chip. This enables the ToolMaster to detect the position, tool type, and the rotation of the tools completely automatically.
Tools with Automatically Controlled Bending
TRUMPF sensor tools function according to the tried-and-tested Automatically Controlled Bending measuring principle. Sensor disks, integrated in the tool shape, take measurements in the process zone. The sensor tools are equipped with a chip in the same way as the TruBend Cell 7000 standard tools.
Send forespørsel
                                         [contact-form-7 404 "Ikke funnet"]