TruLaser Tube 5000 fiber
The fastest tube cutting machine in the world
The TruLaser Tube 5000 fiber takes advantage of the strengths of solid-state lasers in a way that no other machine ever has before. For you as a user, this means short processing times for a large range of possible tubes and profiles.
Technical data
Equipment
Autonomy
Smart profile detection
With smart profile detection, you can even load profiles with challenging geometries automatically.
SeamLine Tube
SeamLine Tube identifies weld seams or markings in order to align each tube correctly on the machine. As an option, the function can scan the inside of the tube.

Sensor system
Your machine is ahead of the game: sensors detect whether or not a part has been correctly ejected.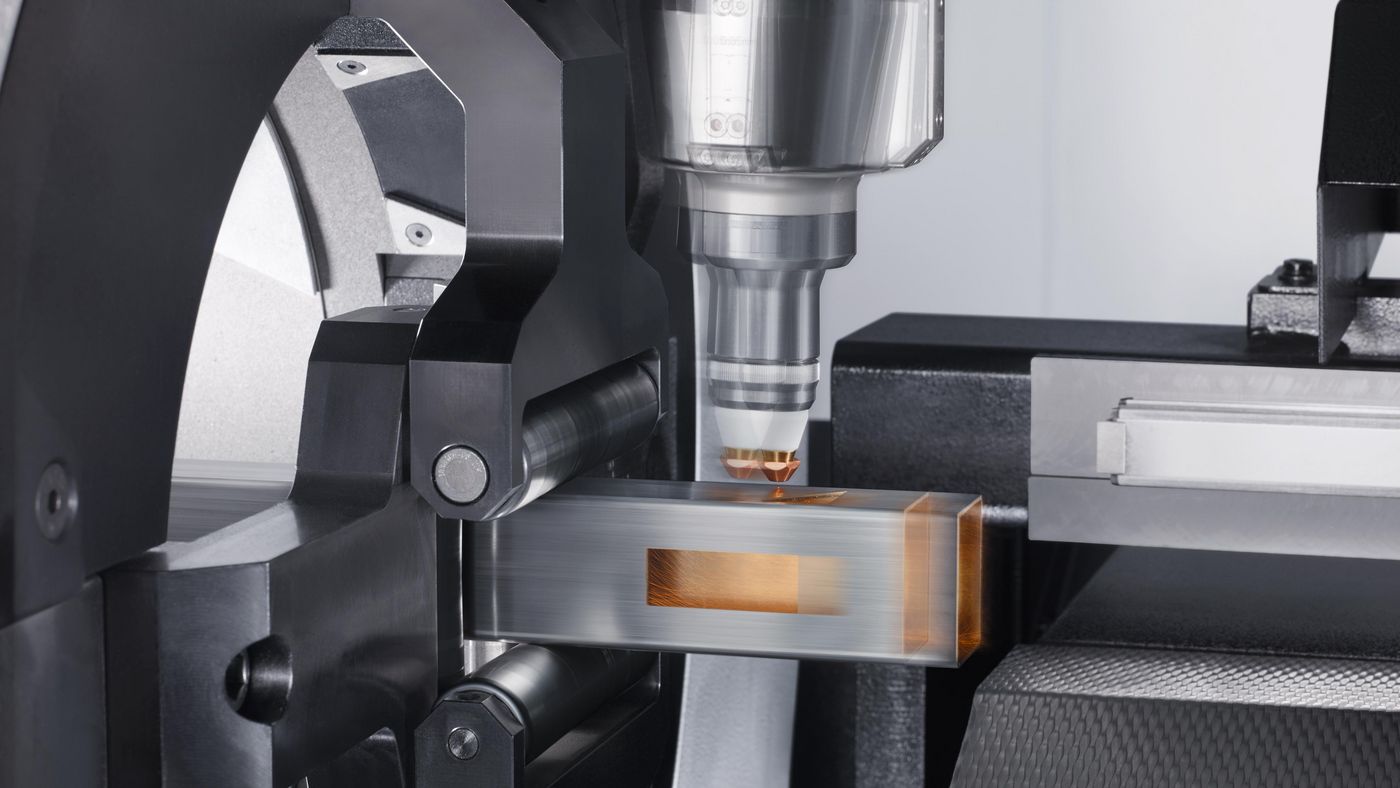 RapidCut
With RapidCut, the high feed rates of the solid-state laser come into their own even on smaller contours. Particularly on thinner materials this is a huge productivity advantage for your production.
Expand your processing spectrum
Bevel cuts of up to 45 degrees
You can expand your range of parts with high-quality bevel cuts of up to 45°.
FocusLine
No more adjustments by hand: the FocusLine control mechanism keeps the focal position of the laser constant and automatically adapts it to the material.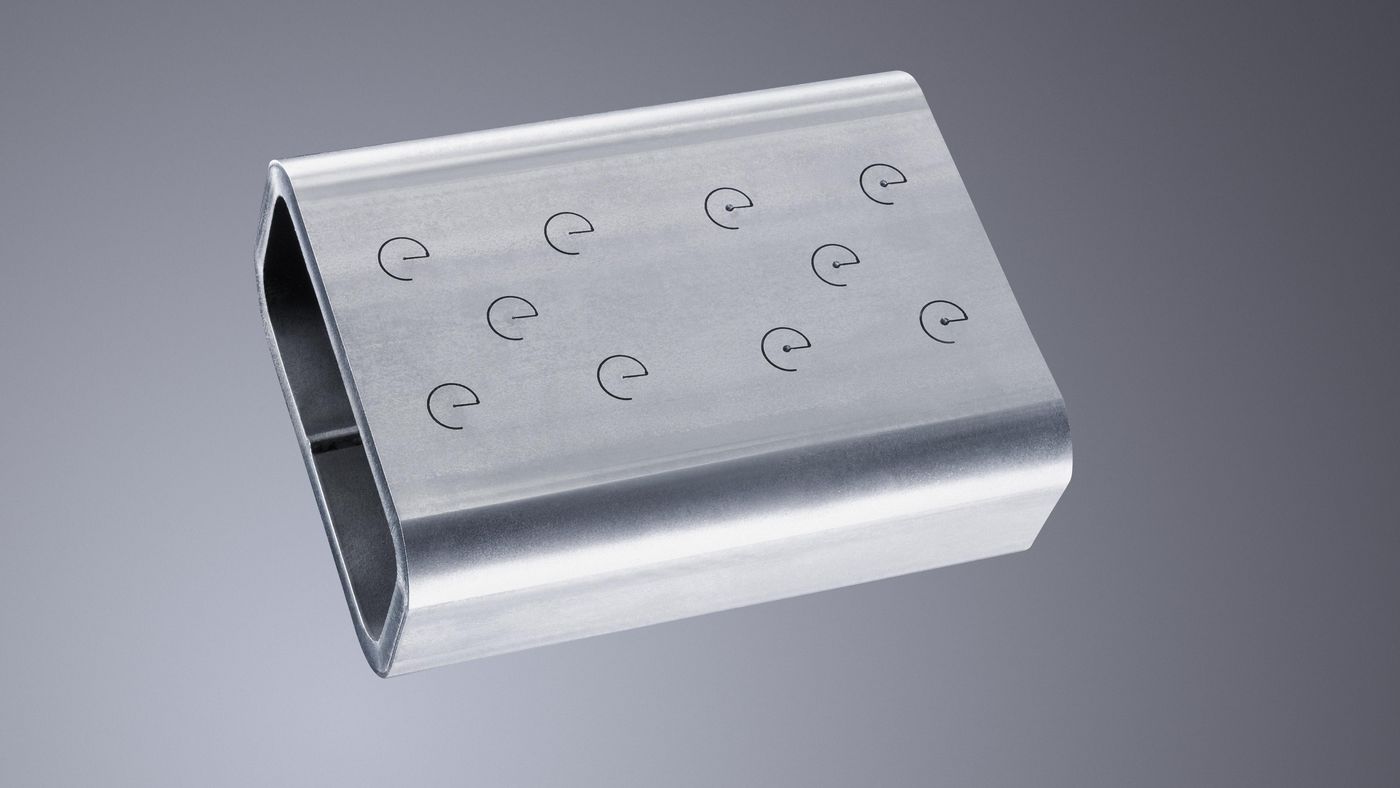 PierceLine
PierceLine controls and monitors the piercing process. The piercing process is ended as soon as the material is completely cut through. This leads to more accurate results and shorter processing times.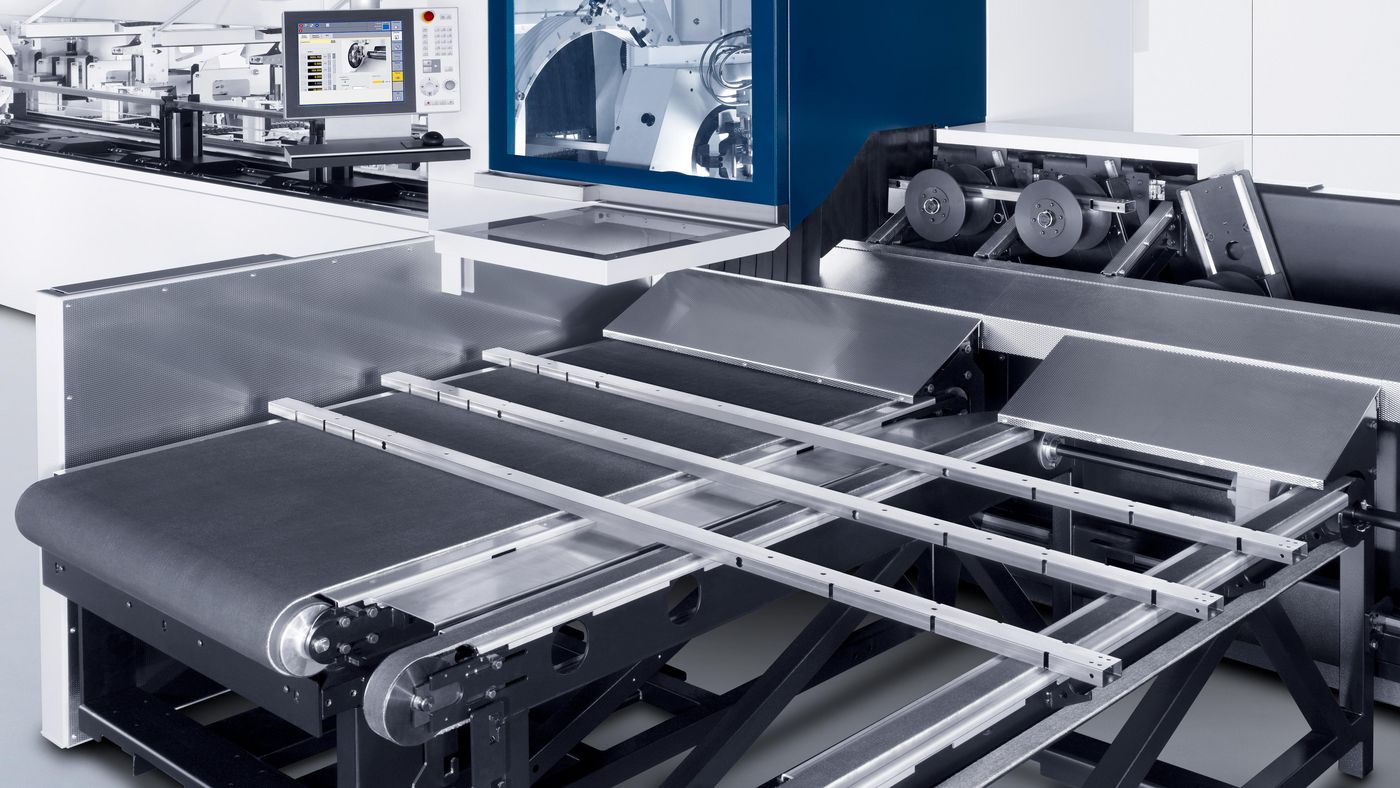 Conveyor tables
Conveyor tables at an ergonomic height make it easier to unload tubes and profiles. They also serve as a practical material buffer.
Automation
Loading
With the LoadMaster Tube loading unit you can minimize your setup times. The practical bundle space automatically provides the unprocessed material. It is also possible to set up the LoadMaster at the front of the machine. This enables you to adapt the layout of the machine perfectly to your material flow.