Produktbeskrivelse
One machine, many options
You can punch, form, tap, emboss, mark, engrave and deburr with a TruPunch machine.
Scratch-free punching thanks to the descending die.
Clever parts handling, automatic loading and unloading
Removal and sorting solutions for small to large parts. The SheetMaster Compact loads and unloads, the SortMaster Compact sorts finished parts.
Innovative drive, compact design
The Delta Drive brings more dynamic to the machine – and saves installation space: less than 30 m² is sufficient.
At TRUMPF you get top quality punching tools for creating threads or bends in your parts, for example.
Fewer operating steps, easy to learn – the touchpoint HMI makes it much easier to work with the machine.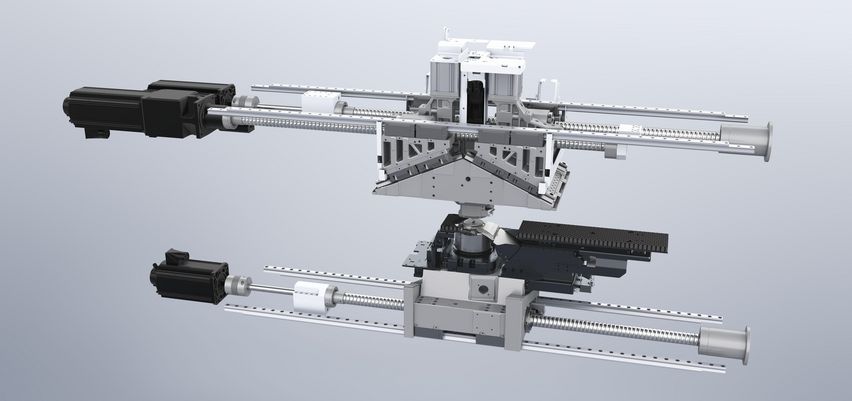 The Delta Drive enables the flying punching head
Compact and dynamic – the patented Delta Drive takes away the need for the sheet and support table to move in the Y axis because it enables the punching head to «fly», i.e. to move back and forth, for the very first time.