Produktbeskrivelse
Chip cutter for two-handed operation
The chips are clipped with a three-quarter clockwise turn by means of a lever.
For interior cutouts and notches
You can cut chips at any time and pull the machine out of the workpiece.
Particularly lightweight and ergonomic
The light weight of the machine and the well-engineered ergonomics mean low fatigue levels during operation.
For any application
For perfect results, you can choose between 4 different cutters.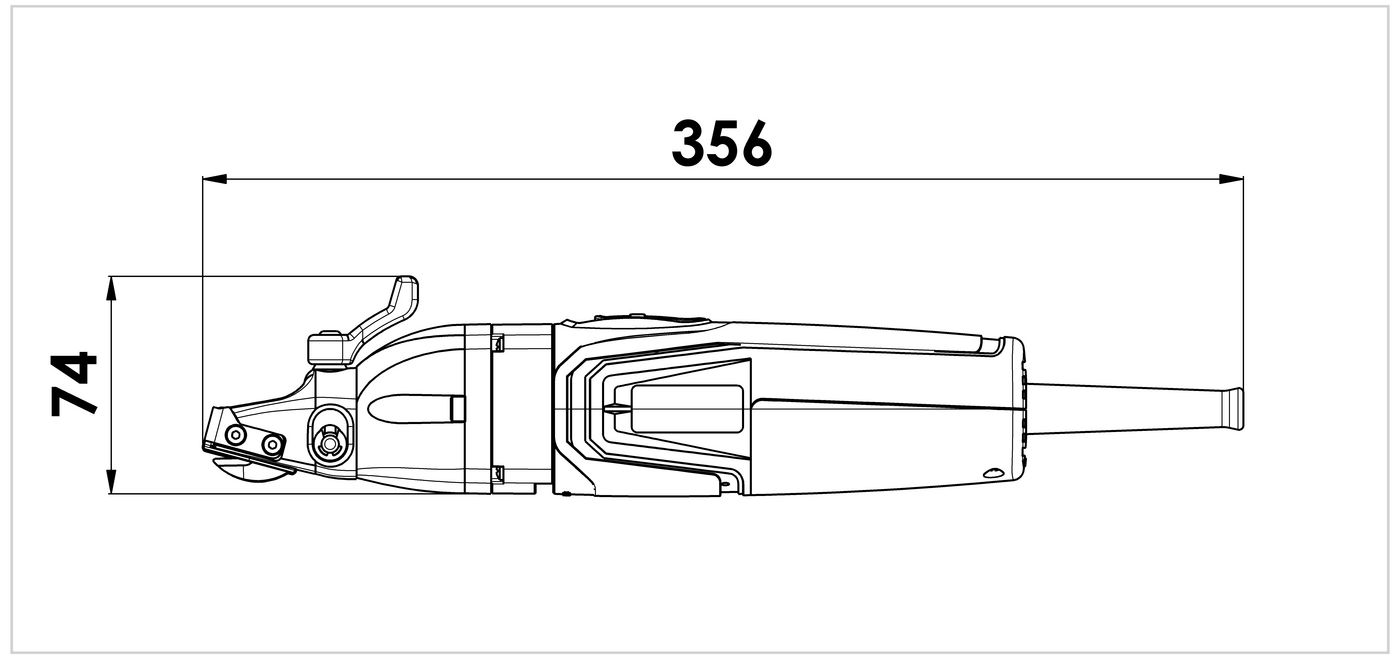 TruTool C 160 with chip clipper, dimensional drawing
Outstanding service life
We offer 4 different cutters to suit particular applications: The CR cutter is ideal for processing stainless steel. The curve cutter cuts with excellent contouring. There are two different cutters for straight cuts: one cutter for processing thin sheets of up to 0.04 inches and one for use on sheet thicknesses of 0.04 – 0.06 inches.