Produktbeskrivelse
For stainless steel
The TruTool TKF 1100 was specifically designed for use with stainless steel.
Ideal for limited spatial conditions
You can rotate the cutting direction by 90° to the right or left.
Rotating motor handle
Ideal for applications in which you use the machine tilted by 90°.
The right setting
It is quick and easy to adjust the optimal settings for the chamfer height and sheet thickness.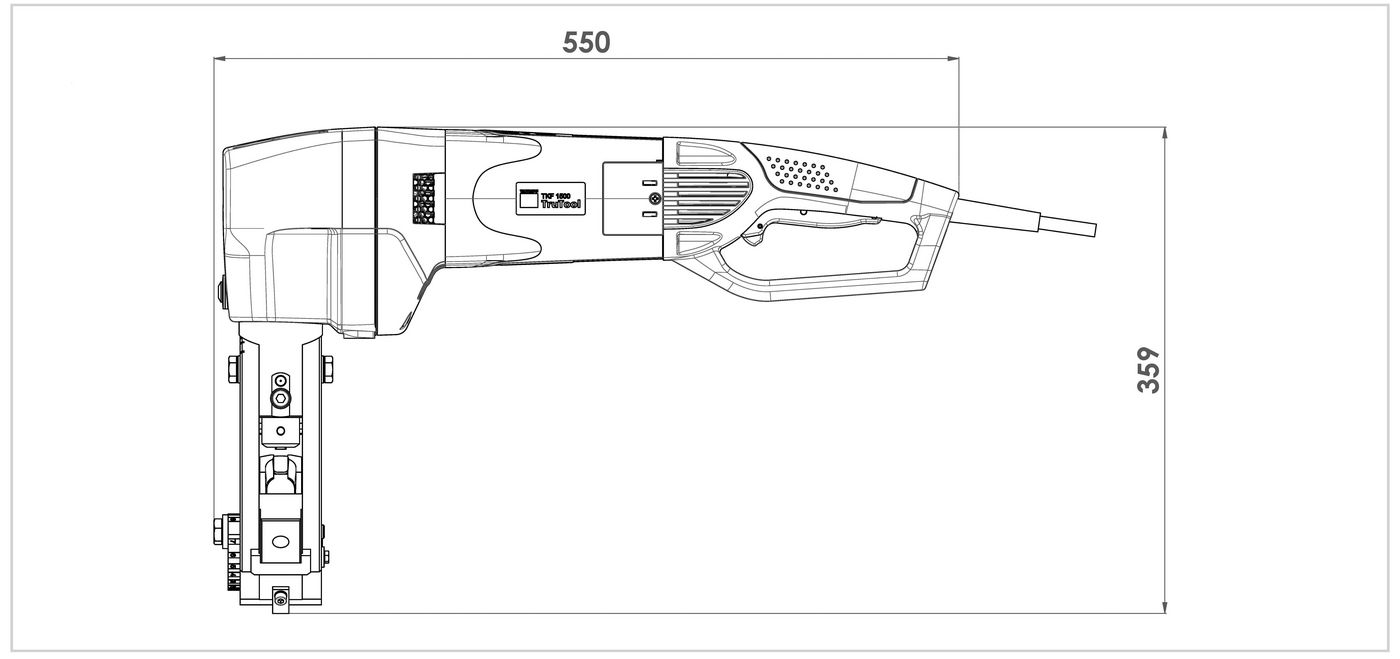 TruTool TKF 1100, dimensional drawing
The right choice
There are five cutting tools to choose from. This enables you to achieve perfect results across a wide range of applications. The material being processed is the determining factor when it comes to choosing the right cutting tool. The cutting tools can be interchanged without the need for additional tools, and you can regrind these many times over. This results in a long service life and reduces your operating costs.
For small parts
The TruTool TKF 1100 is ideal for processing small workpieces. For this purpose, the machine is used stationary in the work station.