Produktbeskrivelse
Lightweight
At just 5.4 kg, the TruTool TKF 700 is the lightest and smallest model.
The right setting
The chamfer height and sheet thickness can be easily adjusted without tools.
Ideal for limited spatial conditions
You can rotate the cutting direction by 90° to the right or left.
30°, 37.5° or 45°
You can choose between three carriers for individual angles of bevel.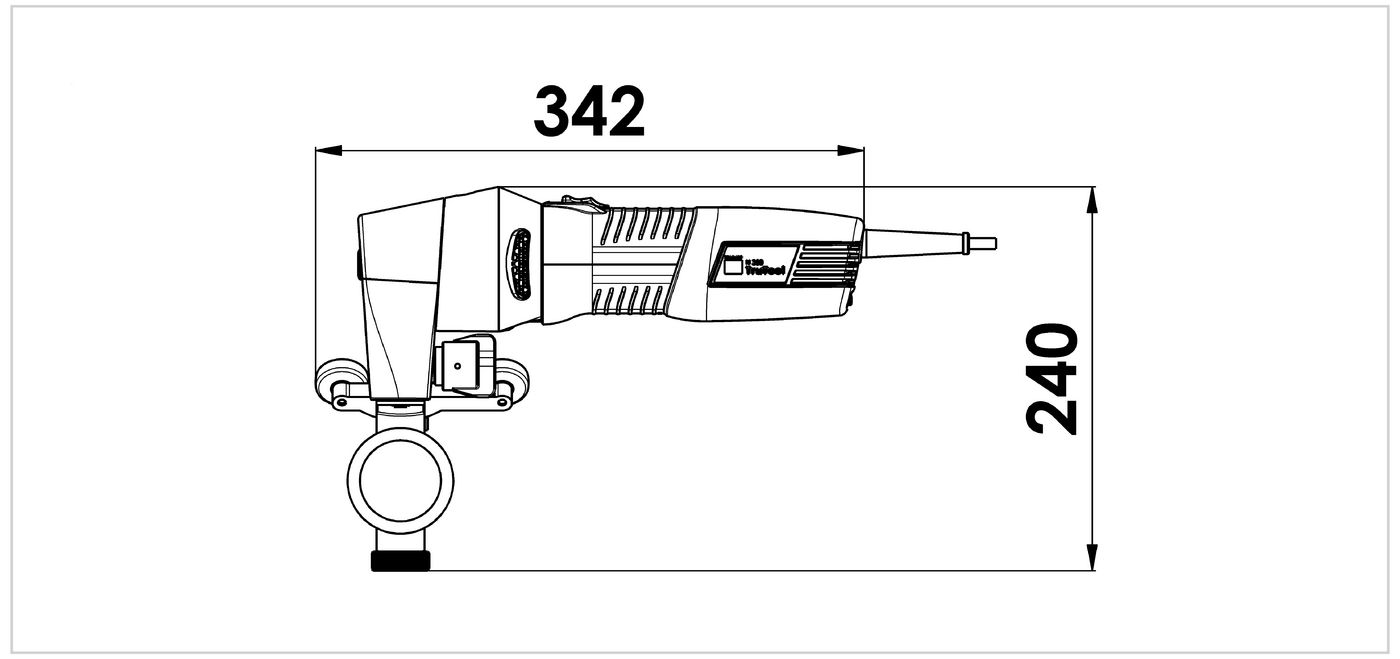 TruTool TKF 700, dimensional drawing
The right choice
The TruTool TKF 700 has two different cutters to choose from, which you can select and use depending on the strength of the sheets. The standard cutter is excellent for processing aluminium and mild steel up to 400 N/mm2. The high-tensile cutter is ideal for processing high-tensile materials from 600 N/mm2 to 800 N/mm2
For small parts
The TruTool TKF 700 is ideal for processing small workpieces. For this purpose, use the machine stationary in the work station.