LiftMaster Linear
The universal frame solution
The LiftMaster Linear automatically loads and unloads sheets, via its linear axis, to as many as three machines on a maximum of six tool stations. At the tool stations you can perfectly integrate cart systems, machines, loading stations, or unloading platforms. The versatile LiftMaster Linear can, therefore, master almost any application. The Sort or Scrap Skeleton Separation upgrades offer an additional productivity boost. They separate finished parts from the scrap skeleton.
Technical data
Storage connections
TruStore Series 3000
The most flexible storage
Equipment
Multiple-machine connection
With the LiftMaster Linear you can load and unload up to three machines simultaneously. The software, TruTops FMC, is used to control and manage all components during multiple-machine operation.
Thin sheet scrap skeleton separation
The LiftMaster Linear quickly separates finished parts from the scrap skeleton. For this purpose, the suction frame is additionally equipped with spreadable grippers, which pick up the scrap skeleton in the unloading rake. The finished parts remain in the closed unloading rake and can be placed down in the unloading area. The suction frame then places the scrap skeleton.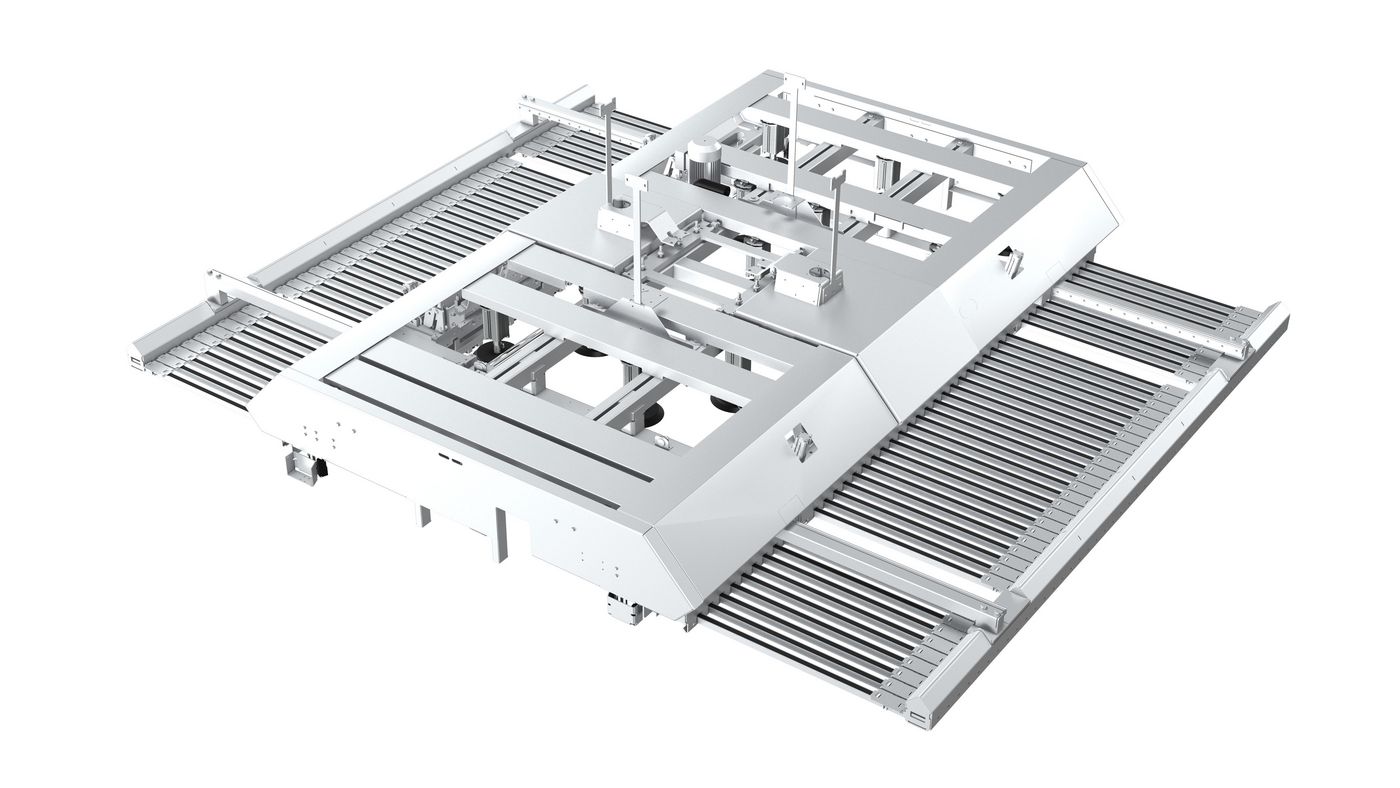 Suction frame / unloading rake
The unloading rake takes the finished, processed sheet from the pallet changer and places it in the unloading area. The suction frame is fitted with individually controllable suction cups that pick up the unprocessed sheets from the loading area and place them on the pallet changer.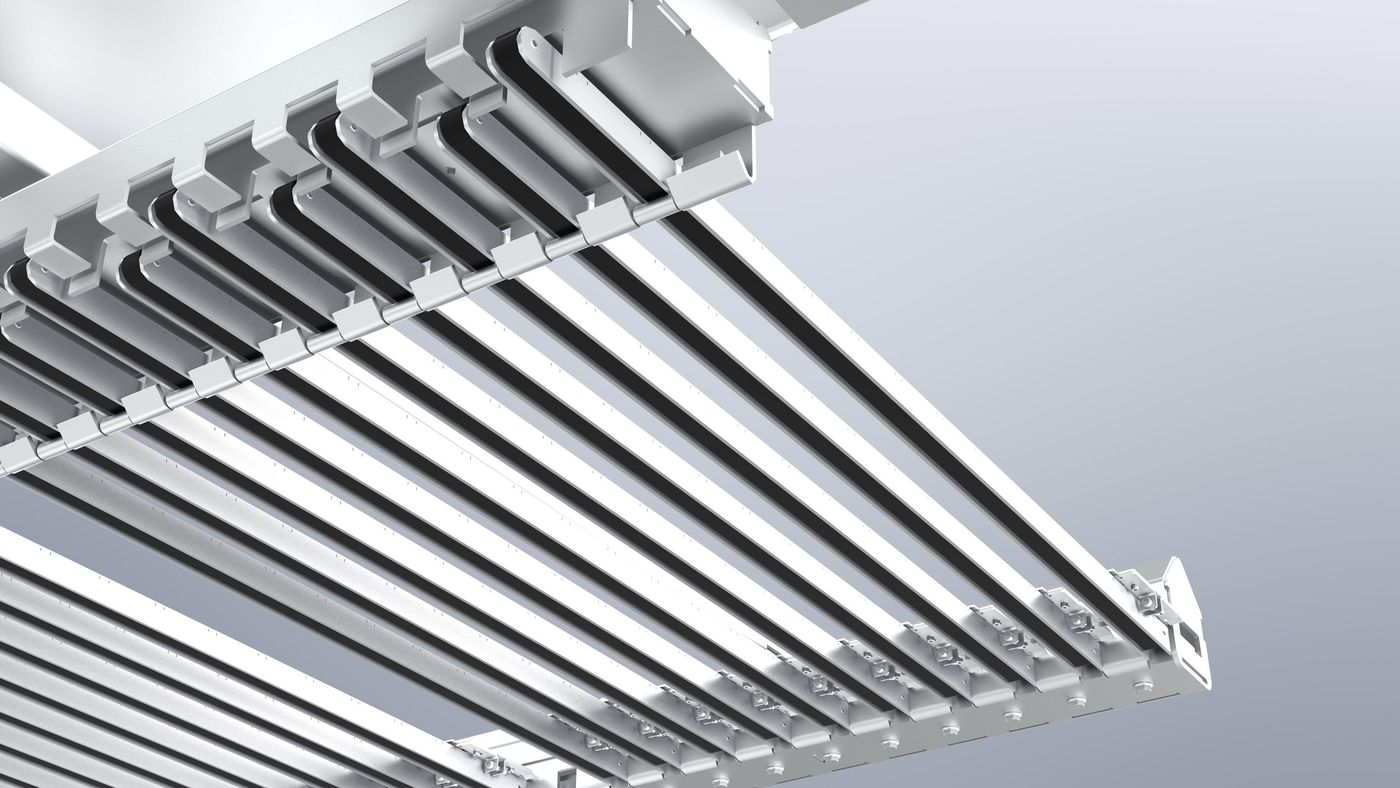 Belt prongs
So-called belt prongs enable low-scratch part unloading with high positioning accuracy.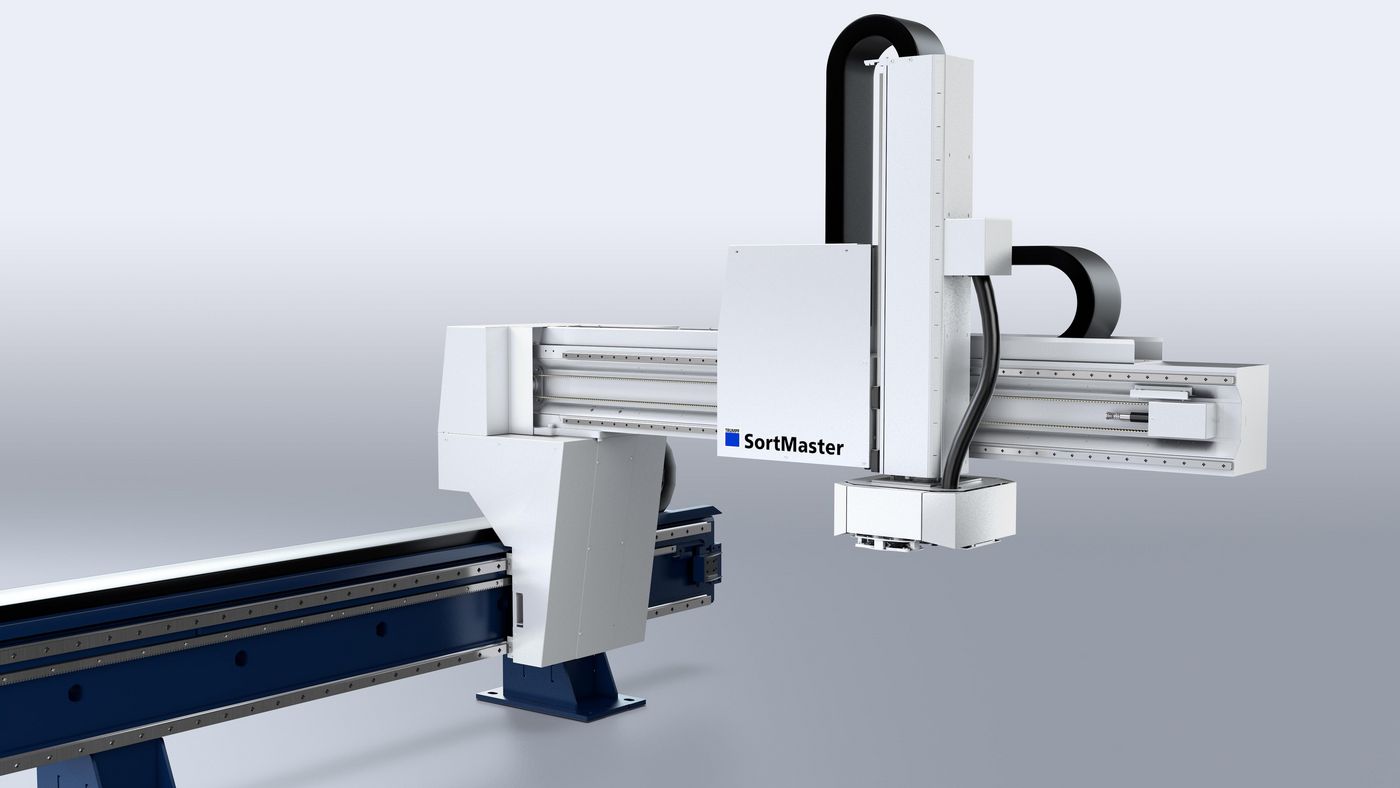 SortMaster
The SortMaster takes out, sorts, and stacks cut finished parts.