LiftMaster Shuttle
Fully flexible automation
With the LiftMaster Shuttle you can automate your TruLaser 2030 fiber according to your exact requirements. With numerous installation versions you can make effective use of the available space and provide optimum support for the material flow in your production. The LiftMaster Shuttle uses an additional shuttle pallet for loading and unloading. This leaves the pallet changer available for smaller lot sizes or for set up for short-term orders.
Technical data
Storage connections
TruStore Series 3000
The most flexible storage
Equipment
Shuttle pallet
With an additional shuttle pallet, the LiftMaster Shuttle loads and unloads the TruLaser 2030 fiber. For smaller lot sizes or for short-term orders you can continue to use the pallet changer.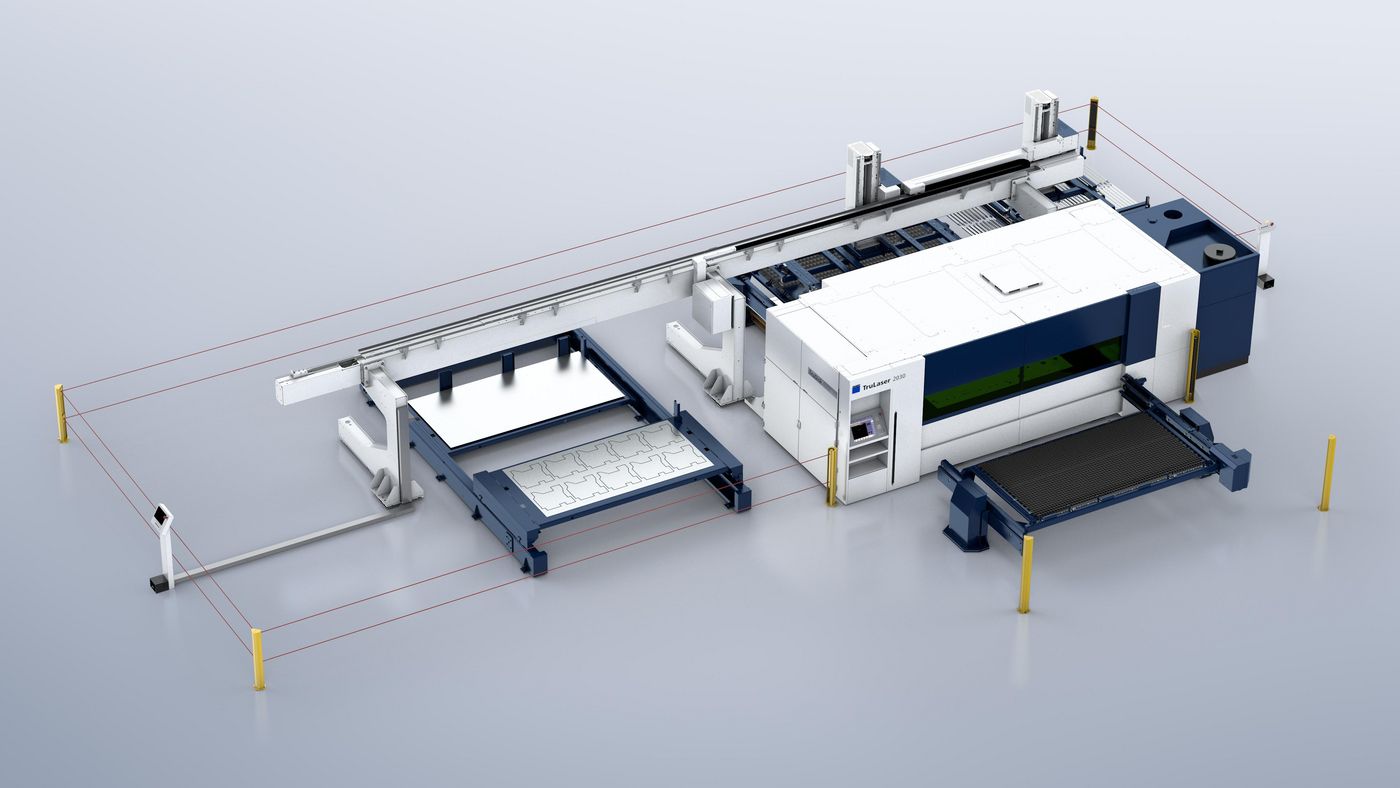 Cart option
Single and dual cart systems for loading and unloading
Suction frame/unloading rake
The suction frame is equipped with individually controllable suction cups. It loads the unprocessed sheets on the shuttle pallet. Unloading rakes take the finished, processed metal sheets from the shuttle pallet and place them in the unloading area.