LiftMaster Store
Fastest storage connection
The frame solution, LiftMaster Store, is directly connected to the store and requires minimal space. In return, it offers more latitude to design your production to meet your specific needs. Here, the LiftMaster Store is assisted by a number of tried-and-tested TRUMPF technologies. Examples include the suction frame with unloading rakes for automated loading and unloading, or the synchronous loader for increased productivity. With the independent pallet picker crane, the LiftMaster Store can quickly access pallets in the store. This makes it particularly well suited to automated scrap skeleton separation. Connection to up to three machines with multiple tool stations is possible with the LiftMaster Store Linear.
Technical data
Storage connections
TruStore Series 3000
The most flexible storage
Equipment
Scrap skeleton separation
The LiftMaster Store quickly separates finished parts from the scrap skeleton. For this purpose the suction frame is additionally equipped with spreadable grippers which pick up the scrap skeleton with the unloading rake. The finished parts remain in the closed unloading rake and can be placed down in an unloading area. The suction frame then sets down the scrap skeleton. This option is only available for the LiftMaster Store 1530.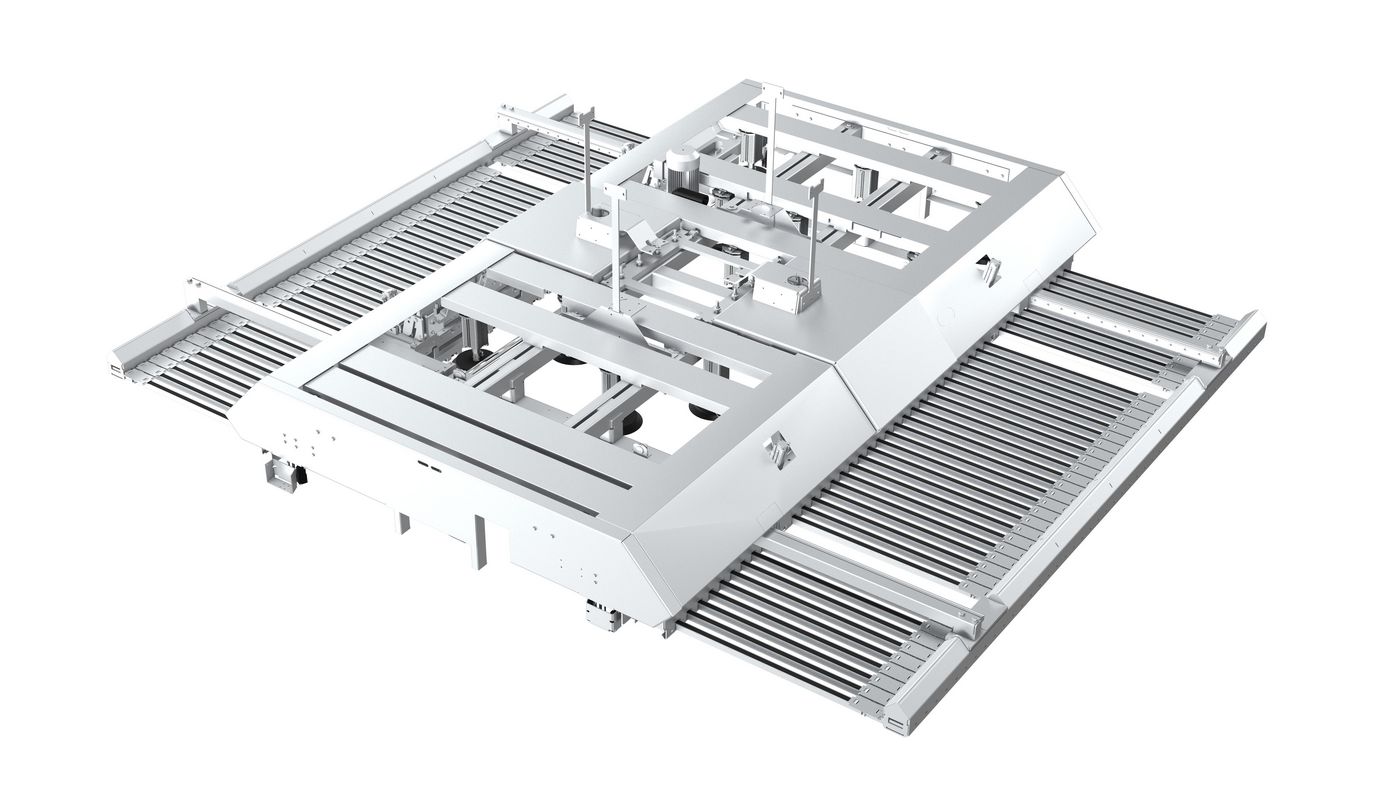 Suction frame/unloading rake
The unloading rake takes the finished, processed sheet from the pallet changer and sets it down in the unloading area. The suction frame is fitted with individually controllable suction cups that pick up the unprocessed sheets from the loading area, and set them down onto the pallet changer.
SortMaster
SortMaster enables you to remove parts right from the pallet changer. Small parts are put into containers; larger parts are set on europallets or (store) carts, and sorted. With its individually controllable suction cups, the LiftMaster can transport a wide range of very different parts. Useful upgrade options further widen the potential field of application.
Multiple-machine connection
With the LiftMaster Store Linear you can load and unload up to three processing machines simultaneously. The software, TruTops FMC, is used to control and manage all components during multiple-machine operation. The LiftMaster Store Linear can be easily connected to a store.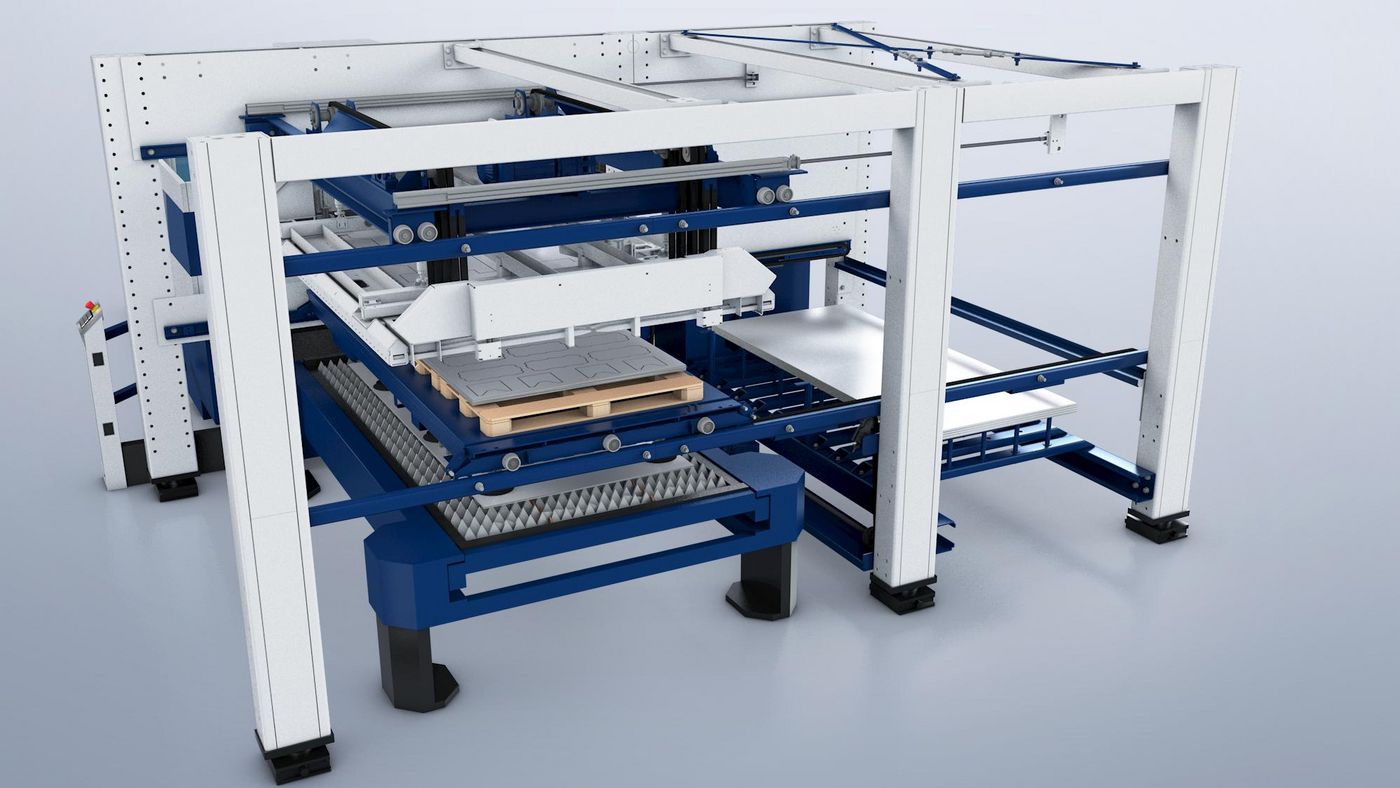 Synchronous loader
The synchronous loader has a suction frame that transports a finished part pallet, onto which the cut sheets are placed. It traverses horizontally between the unprocessed material table and the pallet changer.