TruBend Center 7030
Fully automatic panel bending
The TruBend Center 7030 sets the standard when it comes to flexibility and productivity during panel bending. Discover what is arguably the widest range of parts in this machinery category with completely automatic panel bending technology, and maximize productivity when producing complex workpieces. Produce components for an array of industrial purposes and applications, from delicate shrouds up to large-scale trays. With the automatic tool changer and rotary part manipulator of the TruBend Center 7030, you have a completely automatic, highly productive solution for producing parts.
Technical data
Equipment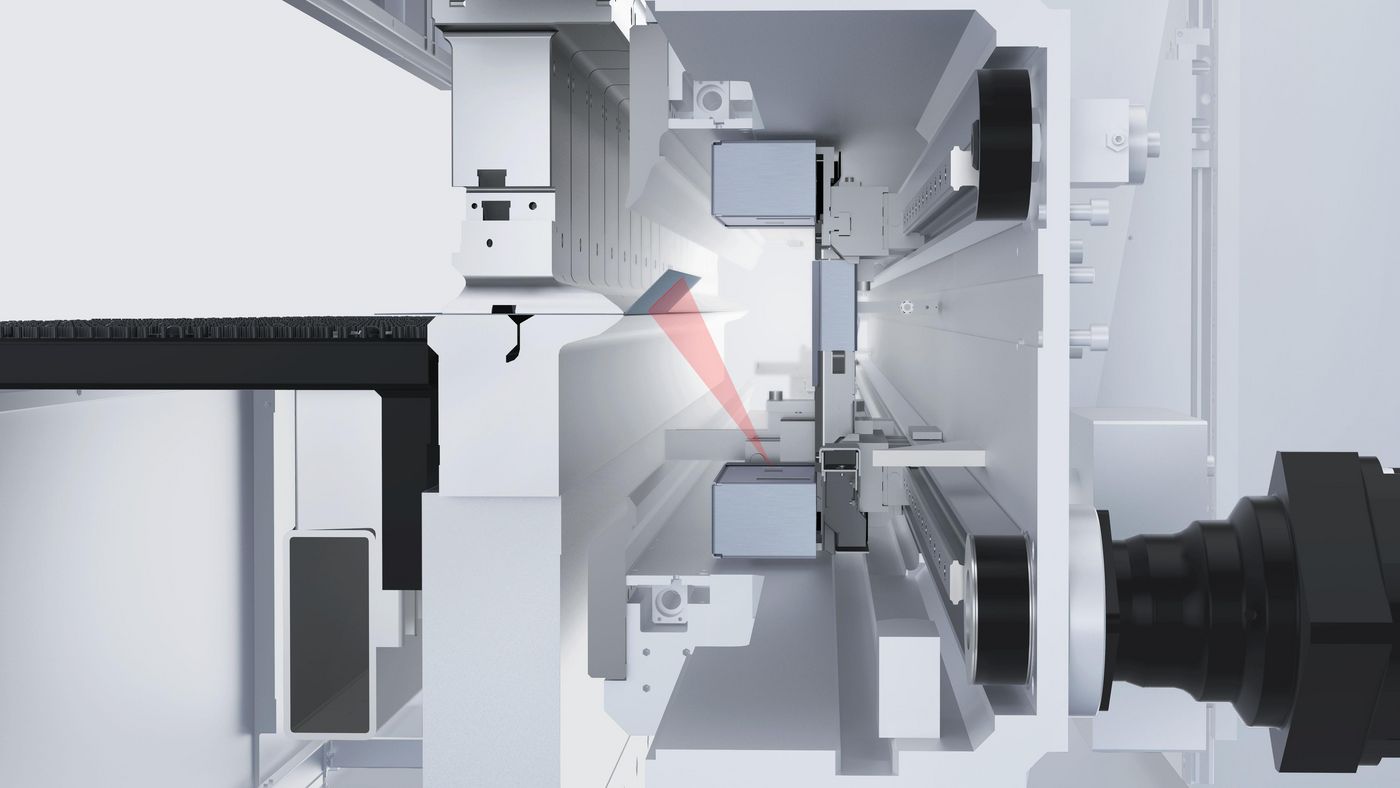 ACB laser
ACB laser is an optical bending angle correction system that operates without contact. A laser projects a line onto the sheet, and a camera then detects the angle.
3-surface suction module
The 3-surface suction module positions the sheet using suction cups on the front face, top, and bottom. If there is an insufficient suction area, magnetic or gripper modules take on this task.
Magnetic/gripper module
For components with an insufficient suction area, other gripper systems take over the positioning of the sheet. For these generally smaller components, so-called magnetic or gripper modules are used.
Tools
Extra blank holder tool (ENW)
With additional upper blank holders, you can also produce very narrow profiles or components with formed sections near the bending lines. If required, the machine automatically swivels in the ENW extra blank holder from above. The available standard blank holders do not need to be replaced or modified for this.
Extra bending tool (ZBW)
Extra bending tools can be set up automatically in order to bend flanges or offset bends. When necessary, the tools automatically move from their parked position on the side to the correct position, and process the sheet without using the remaining bending tools.
Horn blank holder
Nestings with inner edges can be produced easily with the horn blank holders. The horn tools extend and retract automatically at an angle. This means that the upper blank holder can move downwards without causing a collision between the tool and the bend.
Send forespørsel
Feil: Kontaktskjema ikke funnet.