TruBend Series 8000
Flexible large-format machine
The machines in the TruBend Series 8000 impress with their precise versatility, a usable open height of up to 34 inches, large throat depths and a max press force of 1,000 tons. You can process particularly large and heavy parts up to a length of 26 feet. You can also bend smaller workpieces at several bending stations. Innovative characteristics such as lower tool displacement, CNC-controlled crowning, and the 6-axis backgauge provide you with complete application freedom. The work of the operator is made easier through numerous options such as the angle measuring system, the control – which is simple and intuitive to use – as well as clever ergonomic solutions such as the ToolShuttle.
Technical data
Equipment
Precision combined with productivity
LCB (Laser Controlled Bending) angle measuring system
The LCB (Laser Controlled Bending) optical angle measuring system ensures precise angles from the first part. LCB measures an angle in a non-contact, wear-free procedure by using a laser which projects a line onto the sheet and a camera which detects the angle. This decreases material costs and increases productivity. The system, which operates irrespective of the tool, does not require any setup time and is easy to use.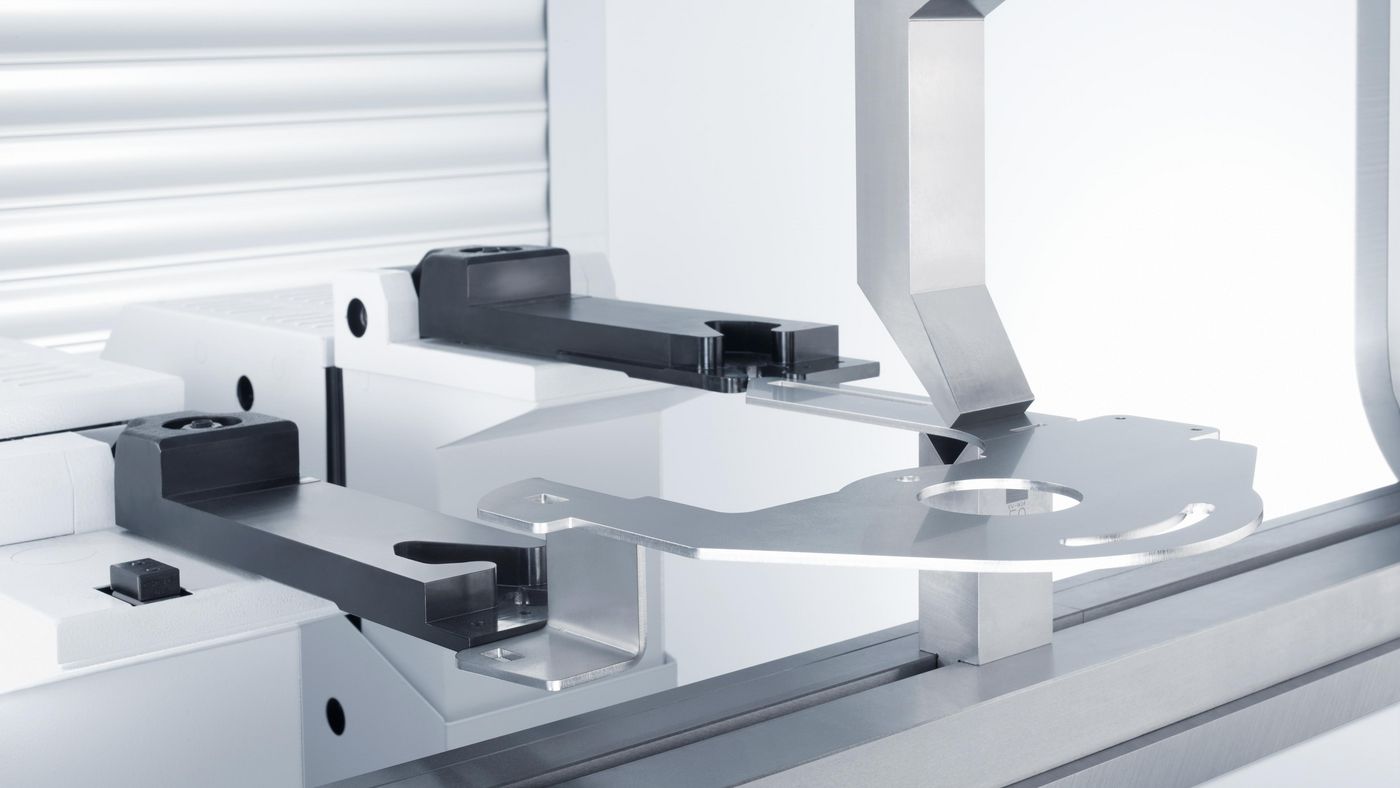 Backgauges
You are equipped for just about anything with up to 6 CNC-controlled backguage axes. Your workpieces are positioned precisely and securely – for perfect bending results.
MobileControl
MobileControl, the handy mobile control unit, can be attached with flexibility to metallic surfaces, such as the press beam, with magnets. This means the most important functions are always at hand and travel is reduced.
Crowning
The automatic crowning is sophisticated right up to the last detail. You can adjust the crowning curve optimally to your bending task every 10 inches. The crowning capability has a load capacity of up to 602 tons.
Support brackets
Height adjustable support brackets make component handling easier. The robust support brackets each have a load capacity of 660 lbs. and are available with different supports.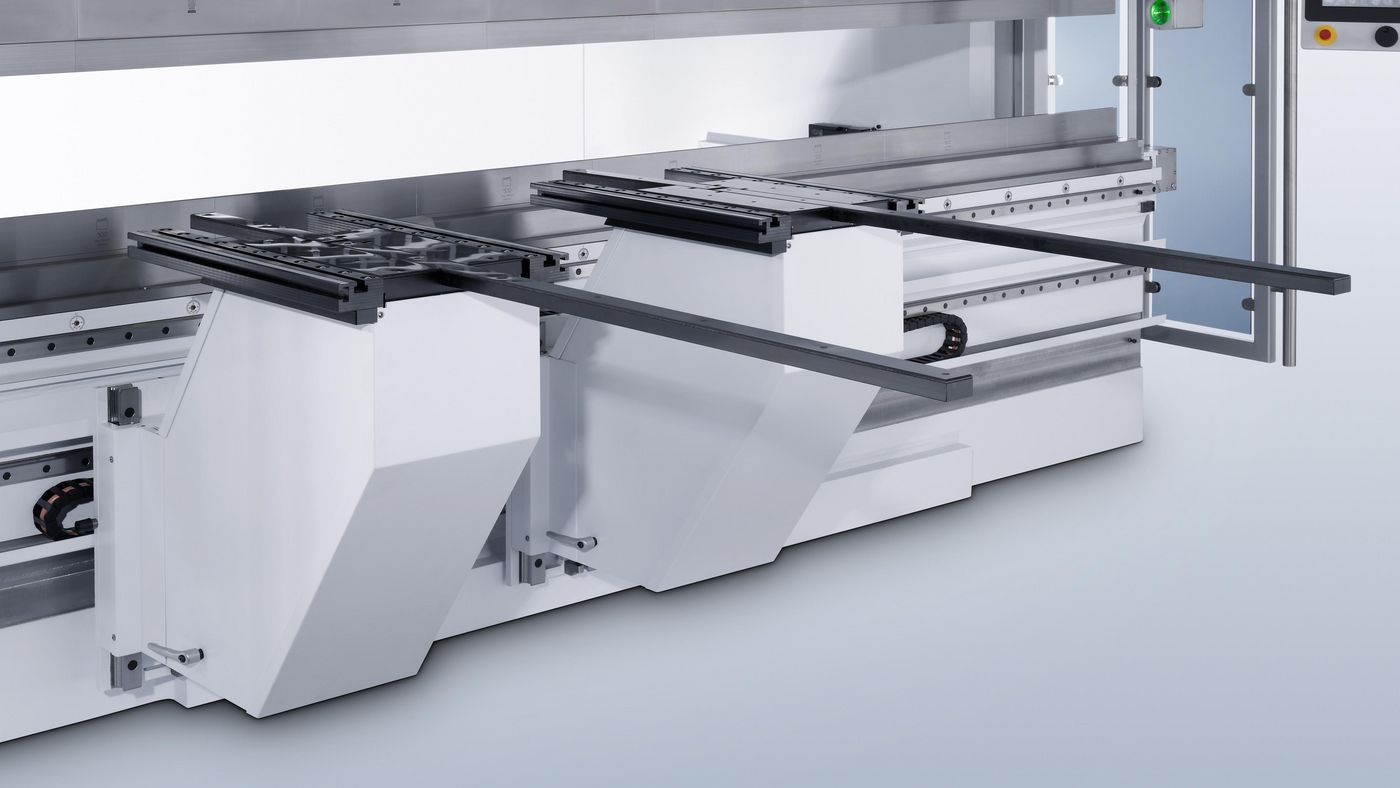 Bending aids
The practical bending aid including automatic height adjustment provides valuable help – in particular when bending heavy or large parts. It has a load capacity of up to 660 lbs.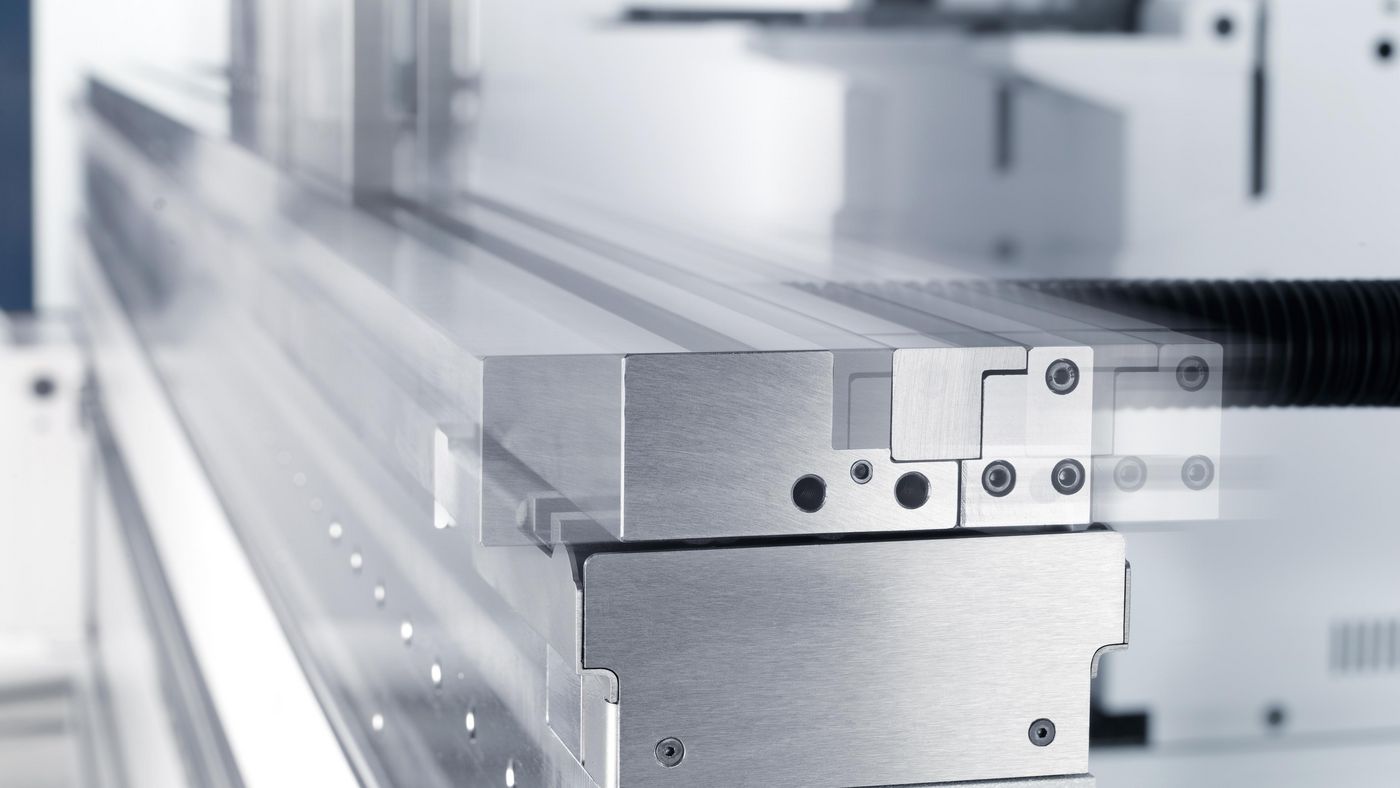 Lower tool displacement
With the lower tool displacement you can perform two different bending operations with one tool. This increases part variety while saving setup time and investment costs. The lower tool displacement also enables special applications, such as folding.
Tools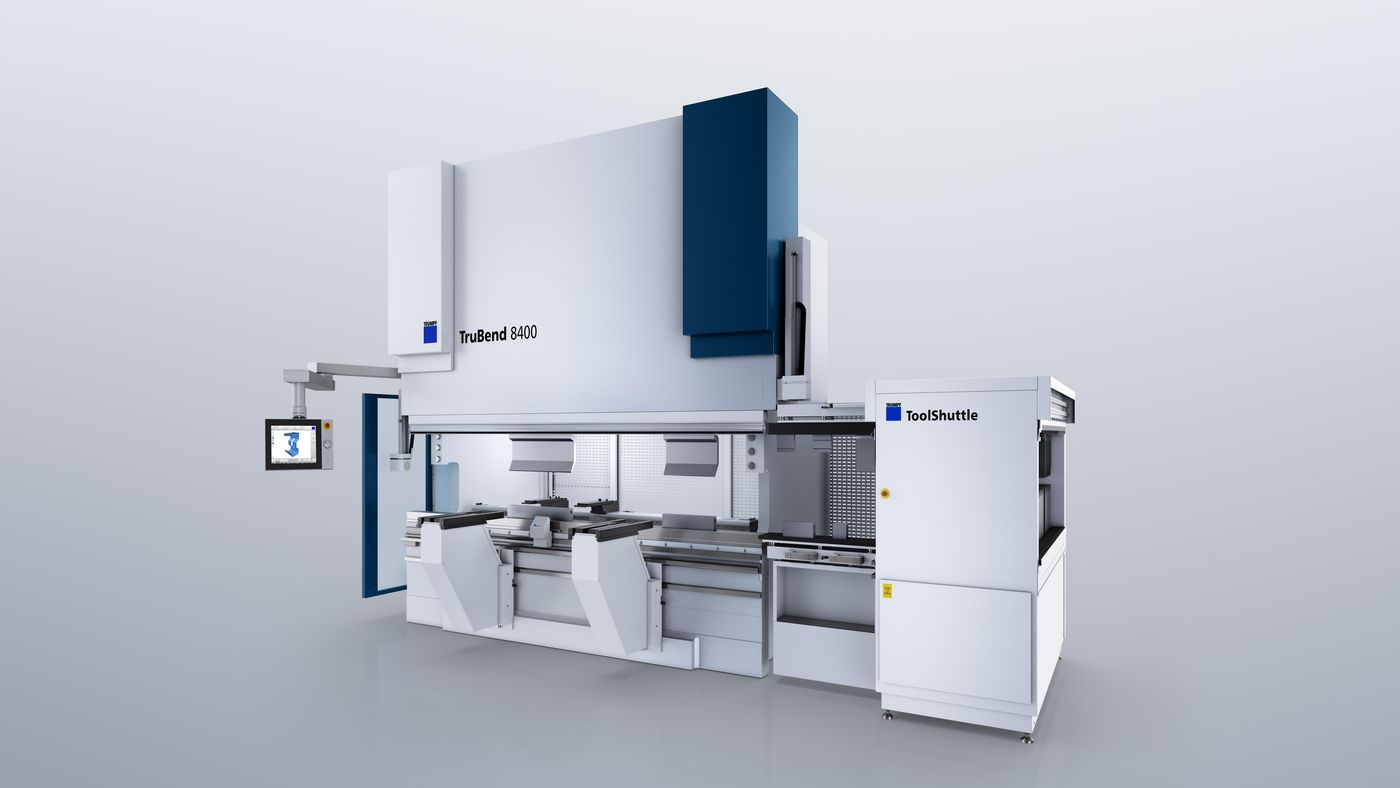 Tool magazine
ToolShuttle, the practical tool magazine, stands directly next to your TruBend Series 8000 machine. During setup, tools are simply slid in and out of the machine, something that is particularly useful for heavy tools, saving time. The ToolShuttle has space for nearly 200 feet of tools and ensures everything is organized.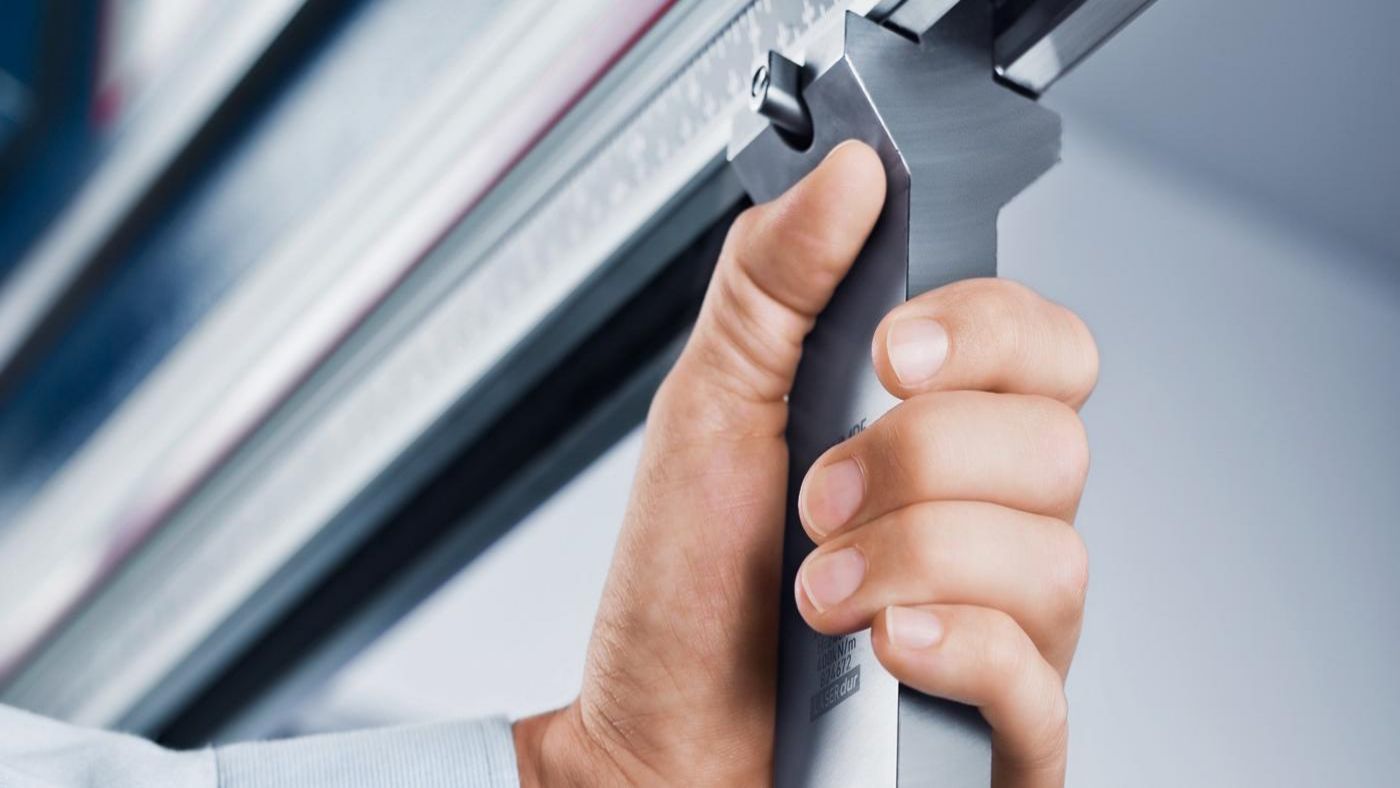 Standard tools
You can choose between more than 150 upper and lower tool types for your personal range. You can order tools individually or as a set.
ZN tools
During the processing of galvanized sheets, even after just a few bends, there may be zinc deposits on the die, resulting in cold welding. This causes imprints on the component and imprecision. This can be avoided with the TRUMPF LASERdur ZN bending tools. These combine a high level of surface hardness with excellent sliding properties, are corrosion resistant, and do not need to be cleaned.
Bending tools
Special tools
For specific requirements, TRUMPF will develop your own personal tool solutions. To guarantee part quality, we test the tools in advance with your specific material and create initial sample parts.
Send forespørsel
                                         [contact-form-7 404 "Ikke funnet"]