TruLaser 1030 fiber/1040 fiber/ 1060 fiber
Product Description
Always reliable
Numerous functions, such as collision protection, will safeguard your investment throughout the entire lifespan of your machine.
Multi-functional and productive
The TruDisk laser enables you to cut all common types of sheet metal, quickly and to a high standard.
The touch display has an intuitive menu navigation and the machine actively supports you during operation. You can access TRUMPF cutting data for all materials and sheet thicknesses.
You can already access TRUMPF cutting data for all materials and sheet thicknesses.
The Central Link function and numerous automation options enable you to connect your machine both digitally and physically.
Technical data
Equipment
Productivity and flexibility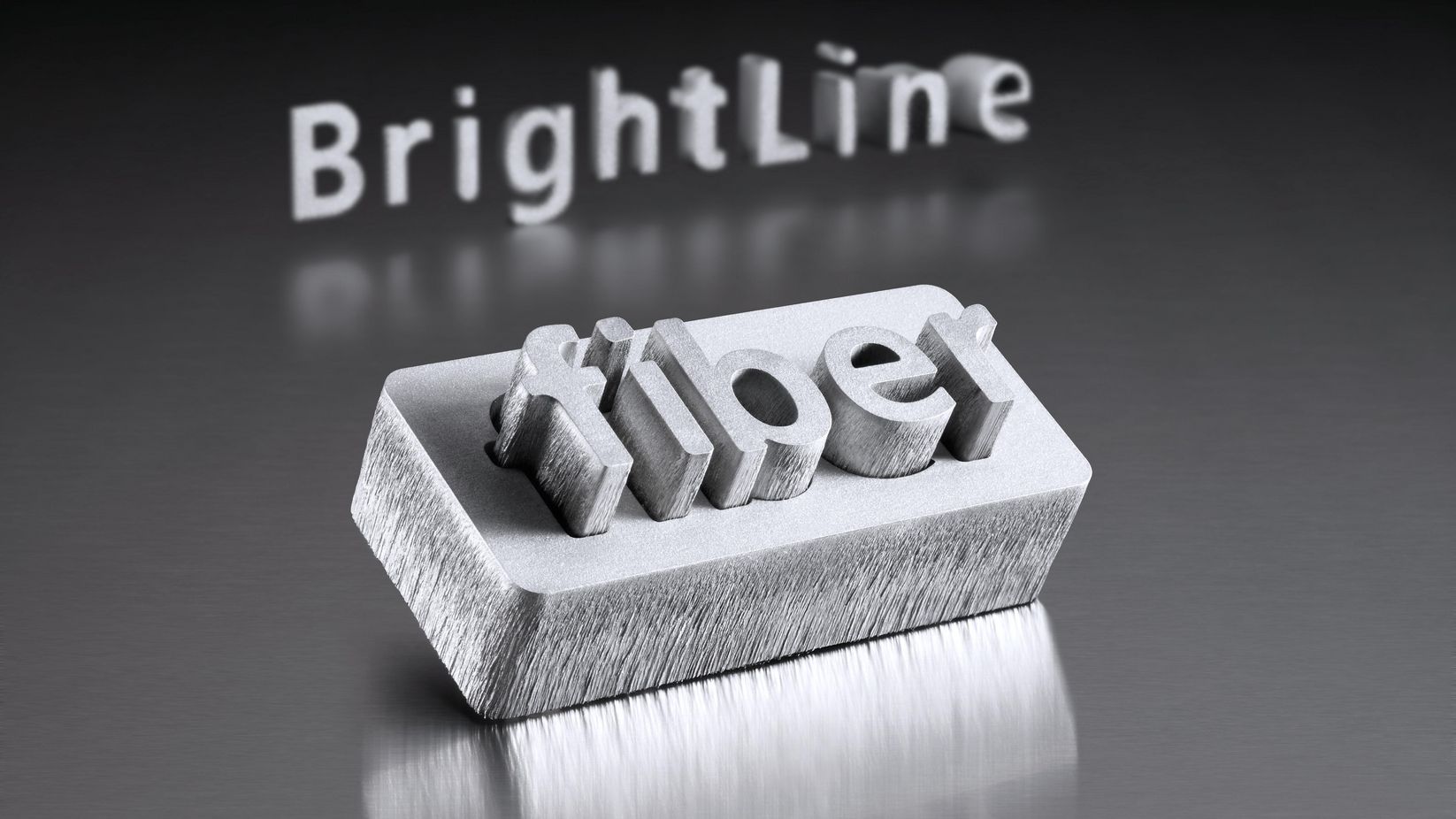 BrightLine fiber is a specific function that produces cutting edges of maximum smoothness across a whole range of sheet thicknesses. This not only enhances the quality of the edges but also improves removability: parts do not get stuck and can be detached from the sheet more easily. In this way, the usual benefits of a solid-state laser are preserved – in particular, high-speed cutting of thin sheets. BrightLine fiber is available exclusively from TRUMPF.
PierceLine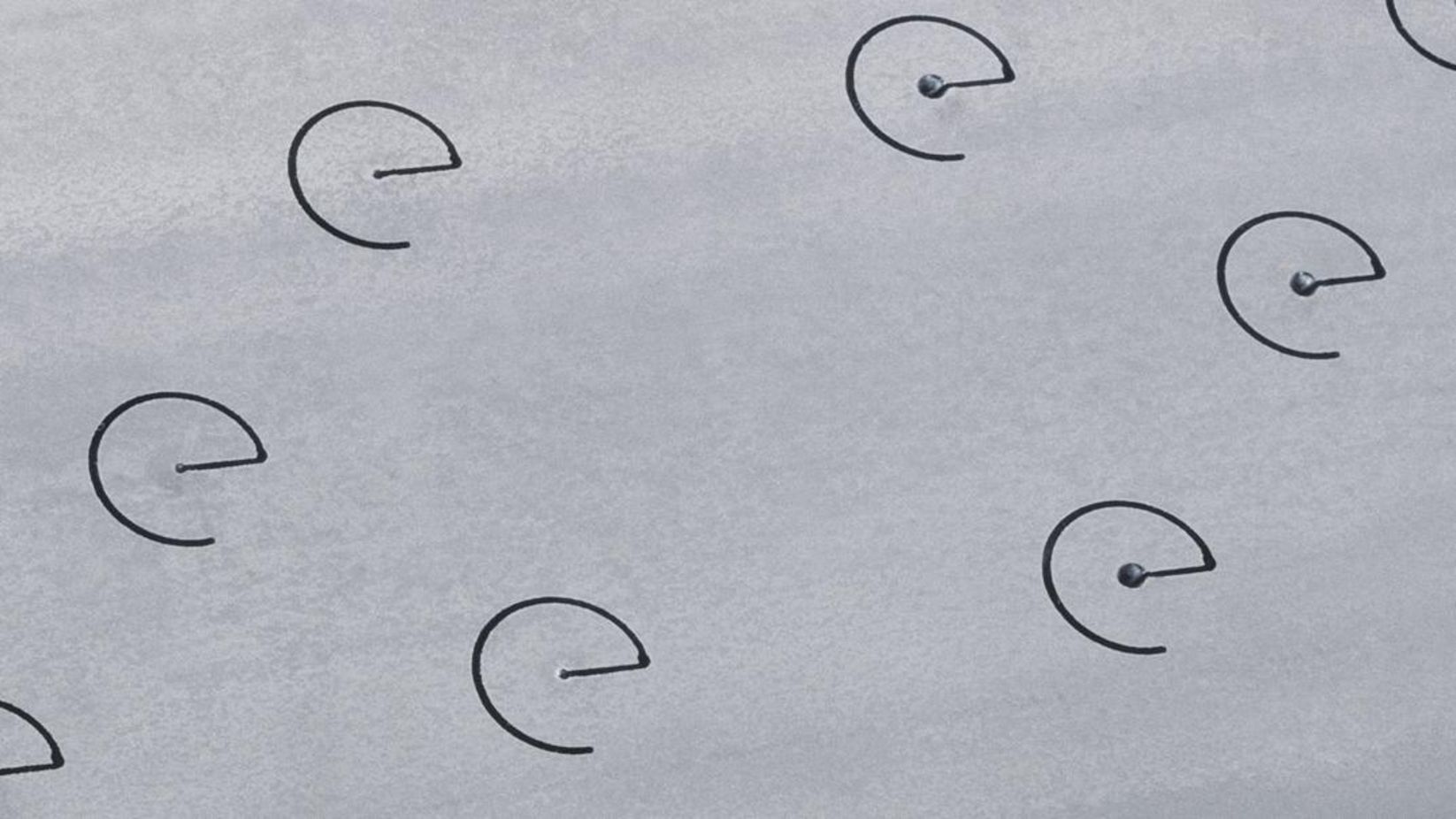 PierceLine monitors and controls the process of the laser beam piercing the sheet. PierceLine enables you to reduce piercing time by up to 80%, which saves you a significant amount of time – especially with parts that require substantial piercing. PierceLine also reduces spatter during the piercing process, which not only protects the machine but also enhances the quality of the parts.
The TruLaser 1030 fiber is not just a laser cutting machine but also your chance to enter a world of new technologies. You can share the working time of the TruDisk laser of the machine with other machines, for example, with a laser tube cutting machine or a laser welding cell. This means you do not have to purchase separate lasers for these machines.
The Central Link interface – which is fitted to the machines as standard – fulfills all of the conditions for connecting your products digitally.
Easy to understand and use
The operation of the machine is intuitive, even if you have not had much practice with laser cutting. Cutting parameters for all materials and sheet thicknesses are stored. You can create simple drawings and cutting programs directly on the machine with a few clicks.
Manual operation
The large touch display has a clear layout and guides you easily through the cutting process from the moment you start using it.
Cutting data included
The machine already has the expertise: TRUMPF cutting data is stored for all sheet thicknesses and sheet types. This sets the cutting parameters for you automatically.
TruDisk laser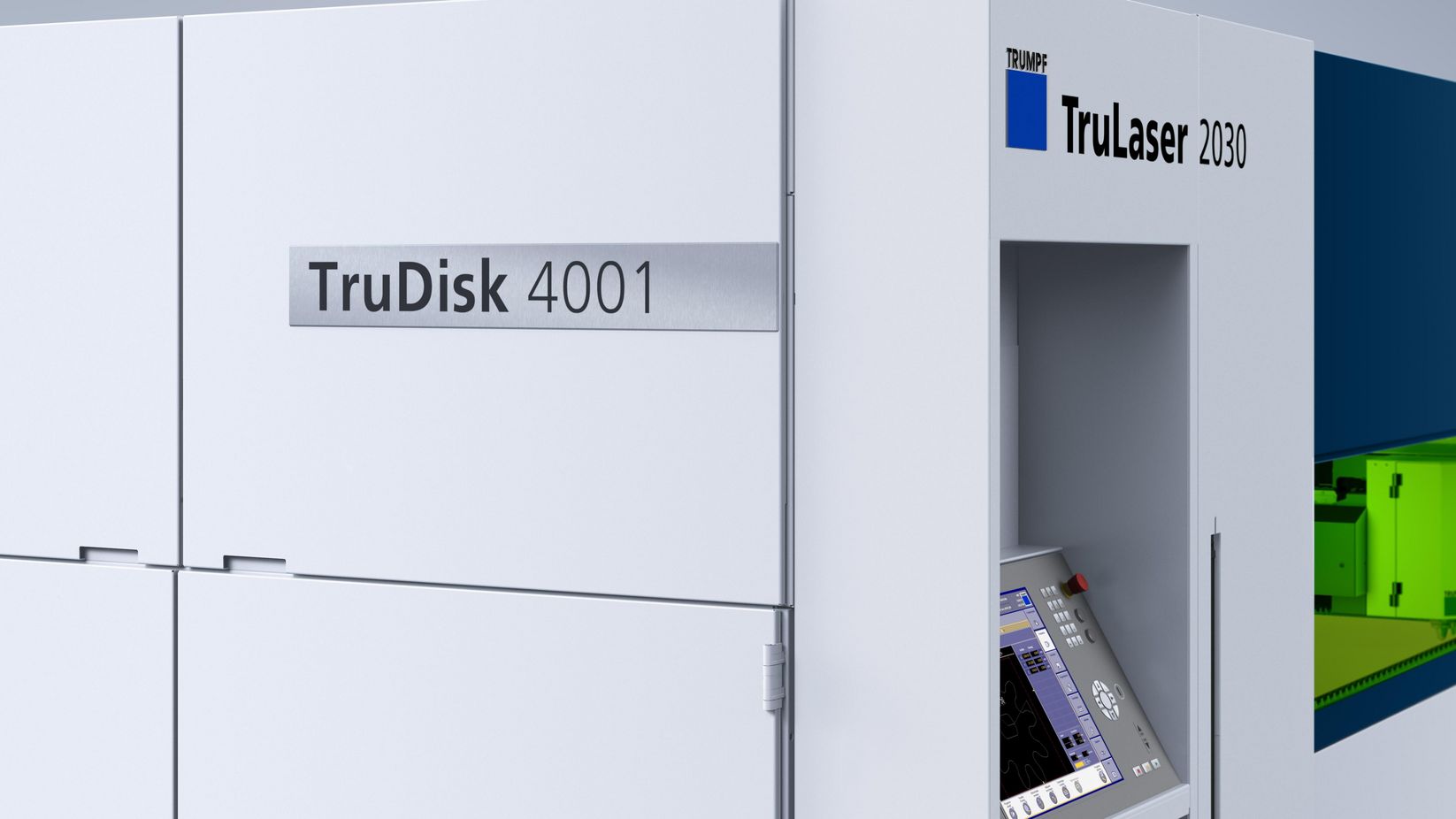 Once you have your purchase, you can rely on constant reliable power for the entire time the machine is in operation: The TruDisk solid-state laser is robust, fast and reliable with any material – even with reflective copper, for example.
Collision protection is another bonus feature that ensures reliability. In the event of a collision between the cutting head and the tilted parts, collision protection prevents the cutting head from being damaged, meaning that it does not have to be replaced. The result is a decrease in non-productive time, an increase in machine availability, and reduced costs for spare parts.
Automatic nozzle changer
With the automatic nozzle changer, you can leave your machine to operate in continuous operation. If the machine needs a different cutting nozzle for a new job, the automatic nozzle changer can be relied upon to take care of this, without the need for user intervention.
Single-cutting-head strategy
Due to the one-cutting-head strategy, the TruLaser 1030 fiber can cope with any material and sheet thickness at the press of a button. The focus position and focal diameter are automatically adjusted to the type of material and sheet thickness.
DetectLine
A camera system precisely determines the position of inserted sheets and enables the rework of parts which have already been cut with absolute precision. DetectLine also automatically measures a cut focusing comb and sets the focal position.
AdjustLine supports you in the simple adjusting of the cutting process to different material qualities. The function increases process reliability, above all when cutting material of a poor quality. For you this means less scrap and lower material costs. The operator can switch AdjustLine on or off at any time – programming is not required.
Reliable processing
Maintain high cut quality for the long term with clean protective glass. A sensor constantly monitors the state of the protective glass, so that you always know when it needs to be changed. Cleaning and replacement are only performed when required, saving COSTs.
Drop&Cut
With Drop&Cut, remainder sheet is utilized more easily, intuitively, and efficiently. A camera ensures the live image of the machine interior appears directly on your user interface. You can position any number of part geometries on the remainder sheet. This saves time during the post-production of individual parts. Time-consuming process steps such as aligning the sheet, sheet position measurement or zero point displacement are not needed.
Condition Guide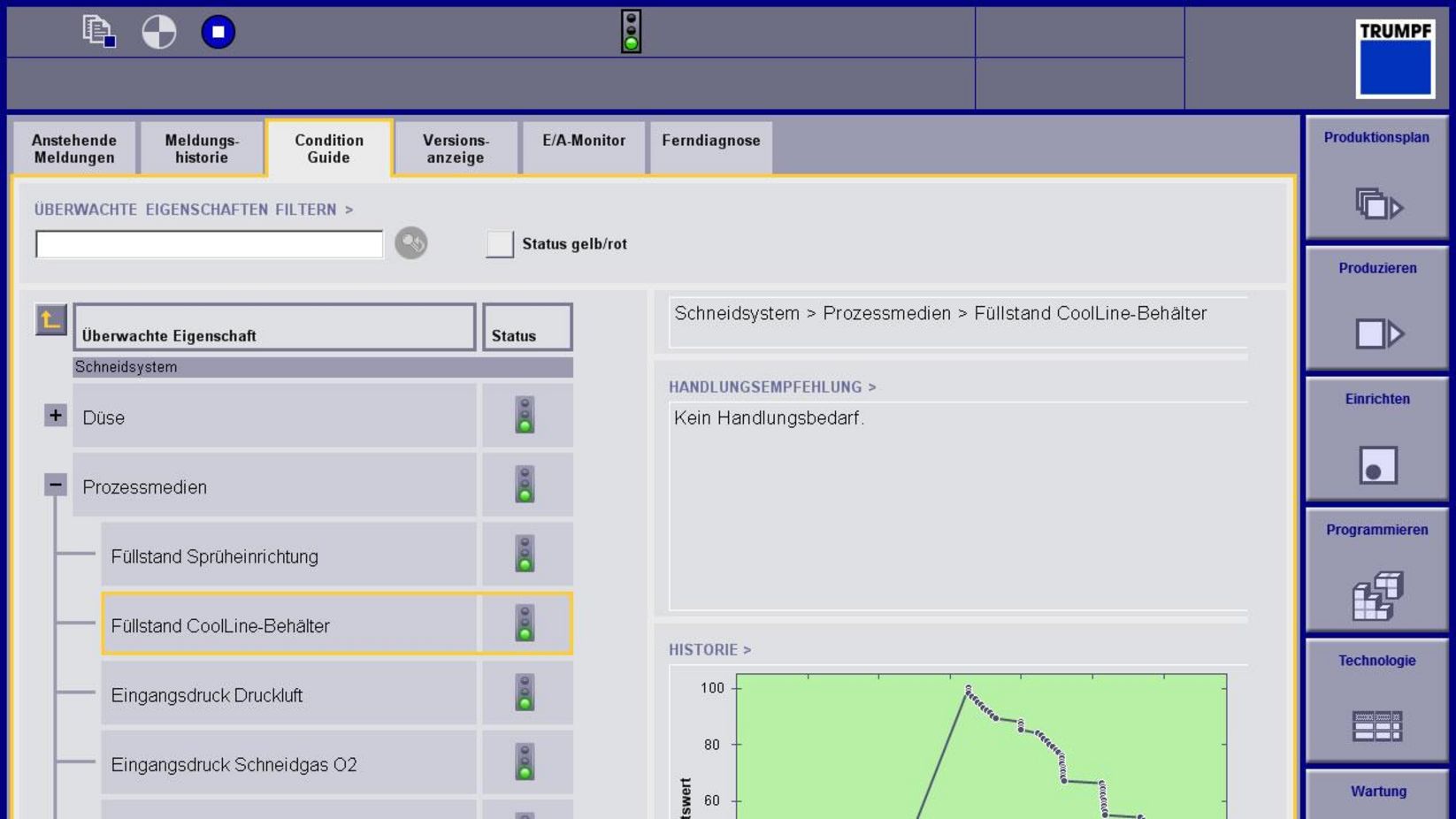 One glance is enough: Due to the Condition Guide function, you are always informed about the condition of your machine. A traffic light system shows the status of important elements which influence the cutting capability of the machine. Condition Guide will give you recommendations for action as required. Process diagrams facilitate forecasting as to when action may need to be taken. Maintenance work can therefore be planned efficiently.
Automation
Choose the right automation components for your laser cutting machine from a large modular system. The correct automation optimizes your process chain and makes your manufacturing process even more productive. The following features are available with the TruLaser 1030 fiber: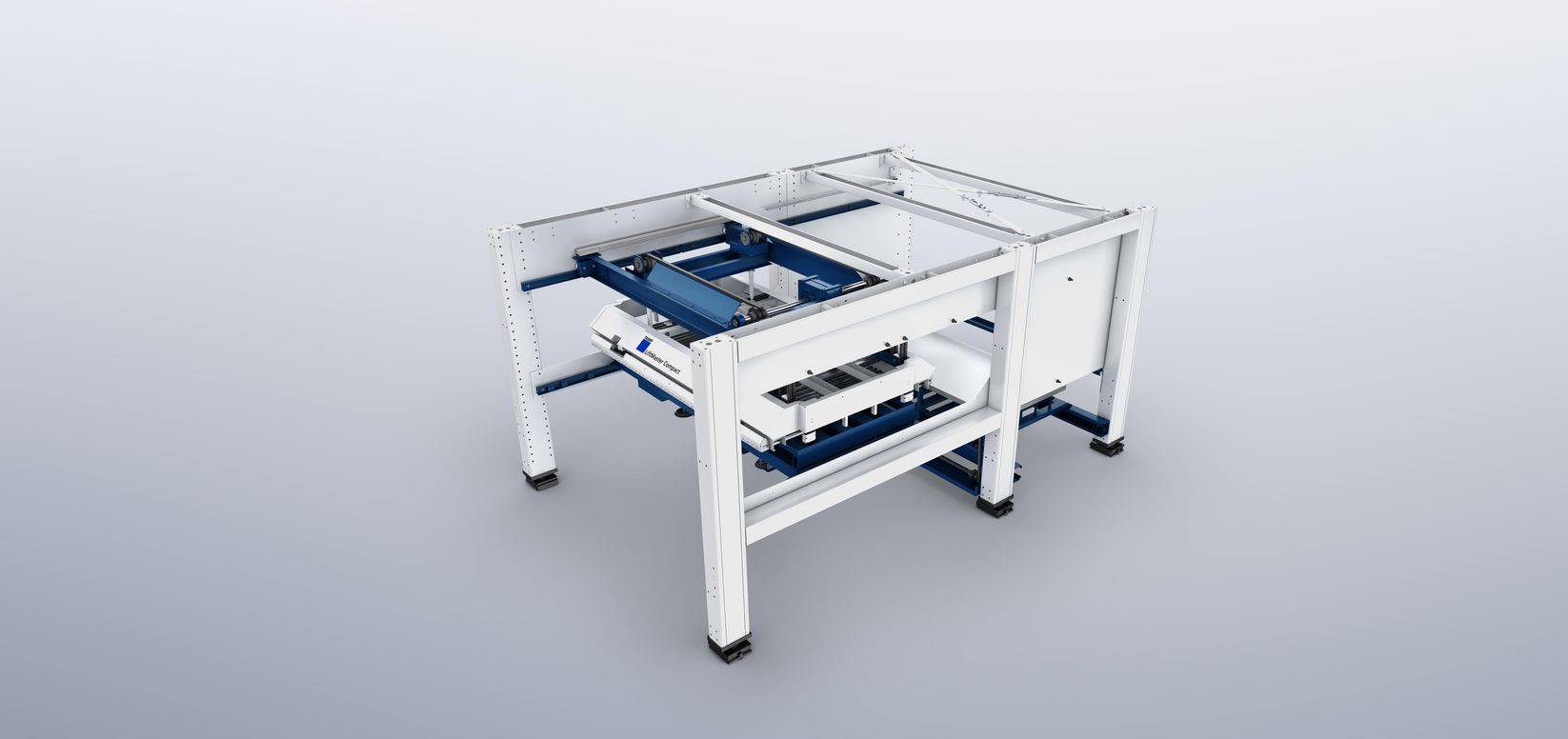 Loading and unloading
The compact LiftMaster Compact loads and unloads your machine completely automatically and extremely fast. The LiftMaster Linear Basic enables you to connect several machines.
Loading and unloading / Part sorting
The automation solution, LiftMaster, covers a broad range of functions. It loads and unloads and is also suitable for pallet handling. The LiftMaster Store and LiftMaster Store Linear functions connect your system directly to a store. LiftMaster Linear automatically loads and unloads sheets via its linear axis. It does this for up to three machines and a maximum of six tool stations.
Storage system
With the storage systems of the TruStore Series 1000 and TruStore Series 3000 you can organize your material handling according to your requirements.