Produktbeskrivelse
4 cutting directions
The machine can be rotated 360° in 4 steps of 90°.
Rectangular punch with flexibility for profiles
Ideal for work in hard-to-reach areas and for cuts across edges and welding seams.
Minimal force required
You work without feed force and so reduce the effort required to a minimum.
Variable speed
You can use the speed controller to adjust the working speed to suit the individual cutting task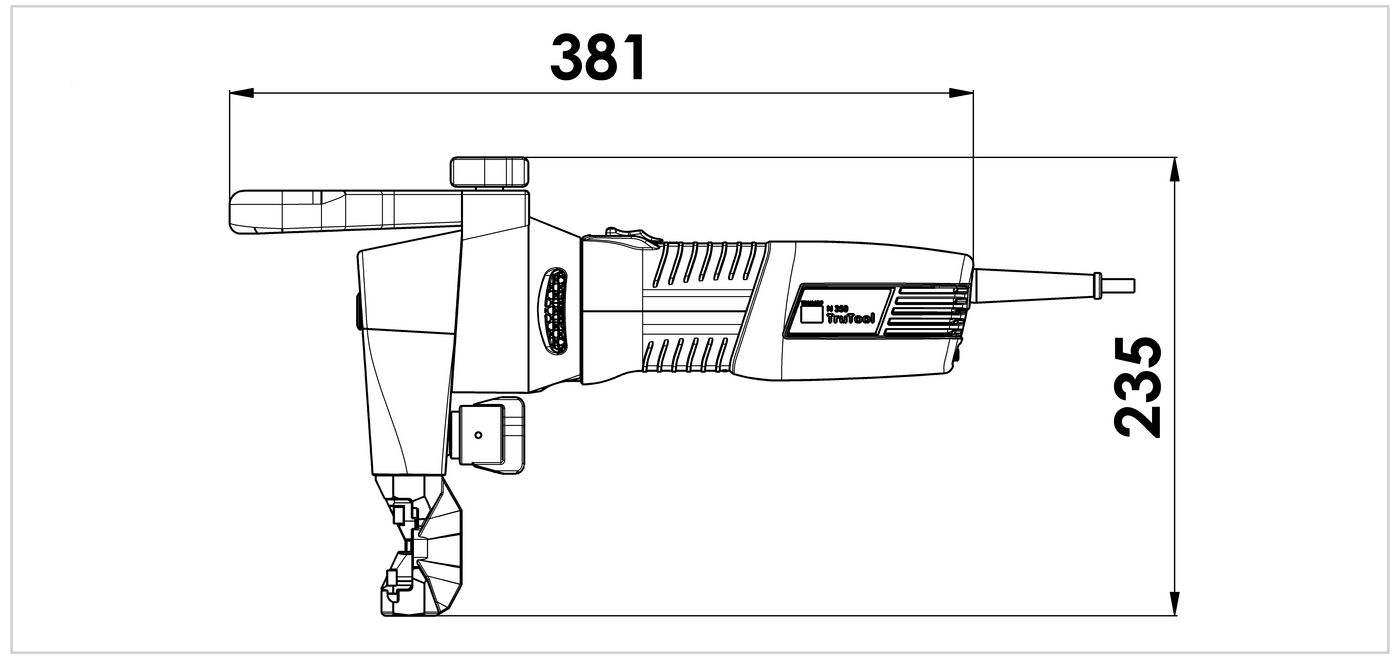 TruTool N 500, dimensional drawing
4 cutting directions
With the TruTool N 500, you can even cut in reverse. The ability to pull the tool horizontally towards you means it is ideal for coil relief cuts. You can also move the nibbler vertically downwards for tank dismantling. All of this is achieved with minimal force and no emissions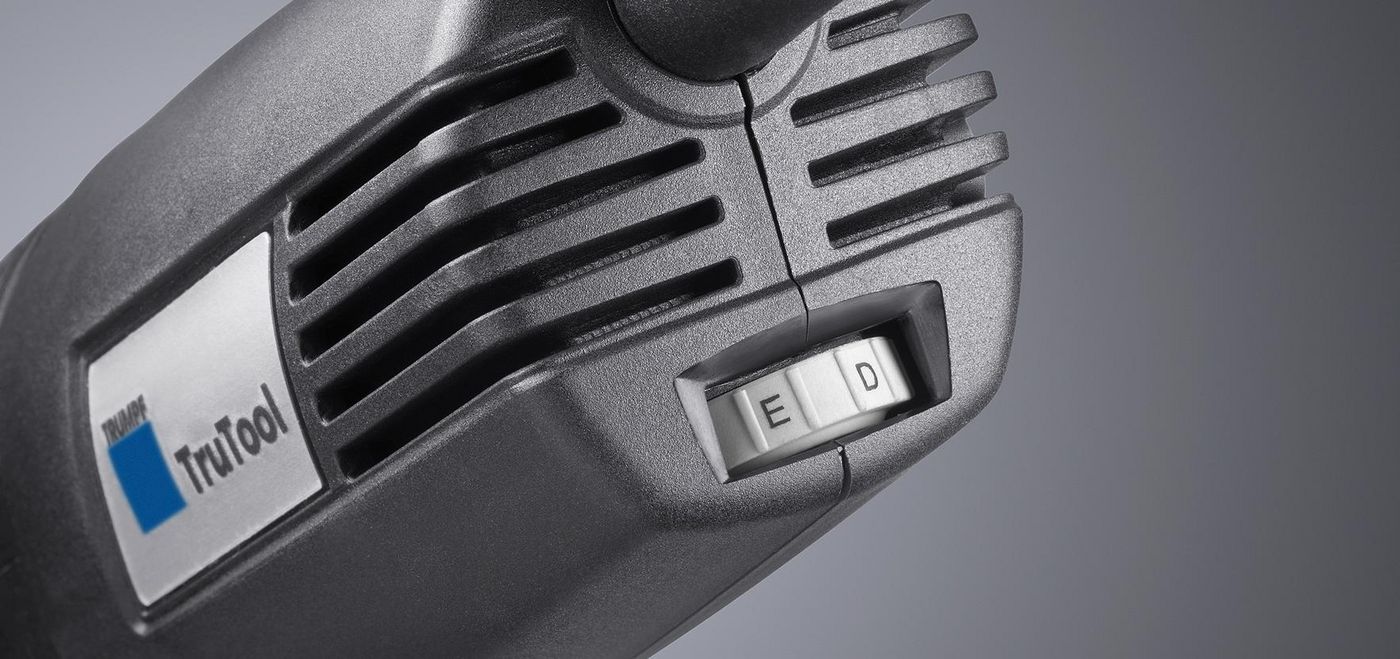 Variable speed
The speed controller is highly efficient for work with scribed lines or with a template. It is also an excellent choice for frequent processing of radii and stainless steel. You can adapt the working speed to the cutting task. The electronic overload protection offers yet another notable benefit. This has a protective effect on the motor.
Perfect for processing stainless steel
The TruTool N 500 is ideal for cutting high-tensile materials. Specifically designed punches and dies ensure perfect cuts.