Produktbeskrivelse
Cross-manufacturer rechargeable battery system for leading power tool brands. 100% compatibility in the 18-volt class.
Almost unlimited service life, virtually wear-free and hardly any maintenance required. Battery performance per charge is also increased.
The connection point is secure and resilient and the joining points are resistant to corrosion.
No screws or rivets are used. This saves money and simplifies handling.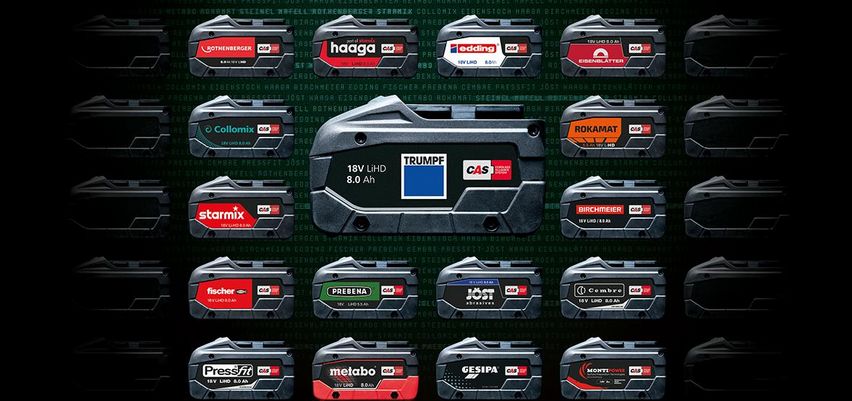 Cordless Alliance System
This product is part of the Cordless Alliance System. CAS means one battery for everything, 100% compatibility for machines, rechargeable battery packs and rechargers – regardless of manufacturer. The world's most powerful battery system with 30 years of battery expertise from Metabo. Maximum reliability, clear cost benefits and a sound investment.